Regular price
Sale price
$65.95 USD
Unit price
per
Sale
Sold out
24 Episodes on 3 Disks for Blu-ray. English and Japanese Audio. English Subtitles. TV-MA
The Only Way To Stop Evil
Is To Hunt It Down And Kill It.
In a land where corruption rules and a ruthless Prime Minister has turned the puppet Emperor's armies of soldiers, assassins and secret police against the people, only one force dares to stand against them: Night Raid, an elite team of relentless killers, each equipped with an Imperial Arm - legendary weapons with unique and incredible powers created in the distant past. Rescued from a fate worse than death by Night Raid, young Tatsumi is offered the chance to join their lethal ranks… but it's a deadly choice, as few can master an Imperial Arm and even fewer survive when two Arms go against each other in combat. The battle is on, and only the strongest will make it out alive in AKAME GA KILL!
Share
View full details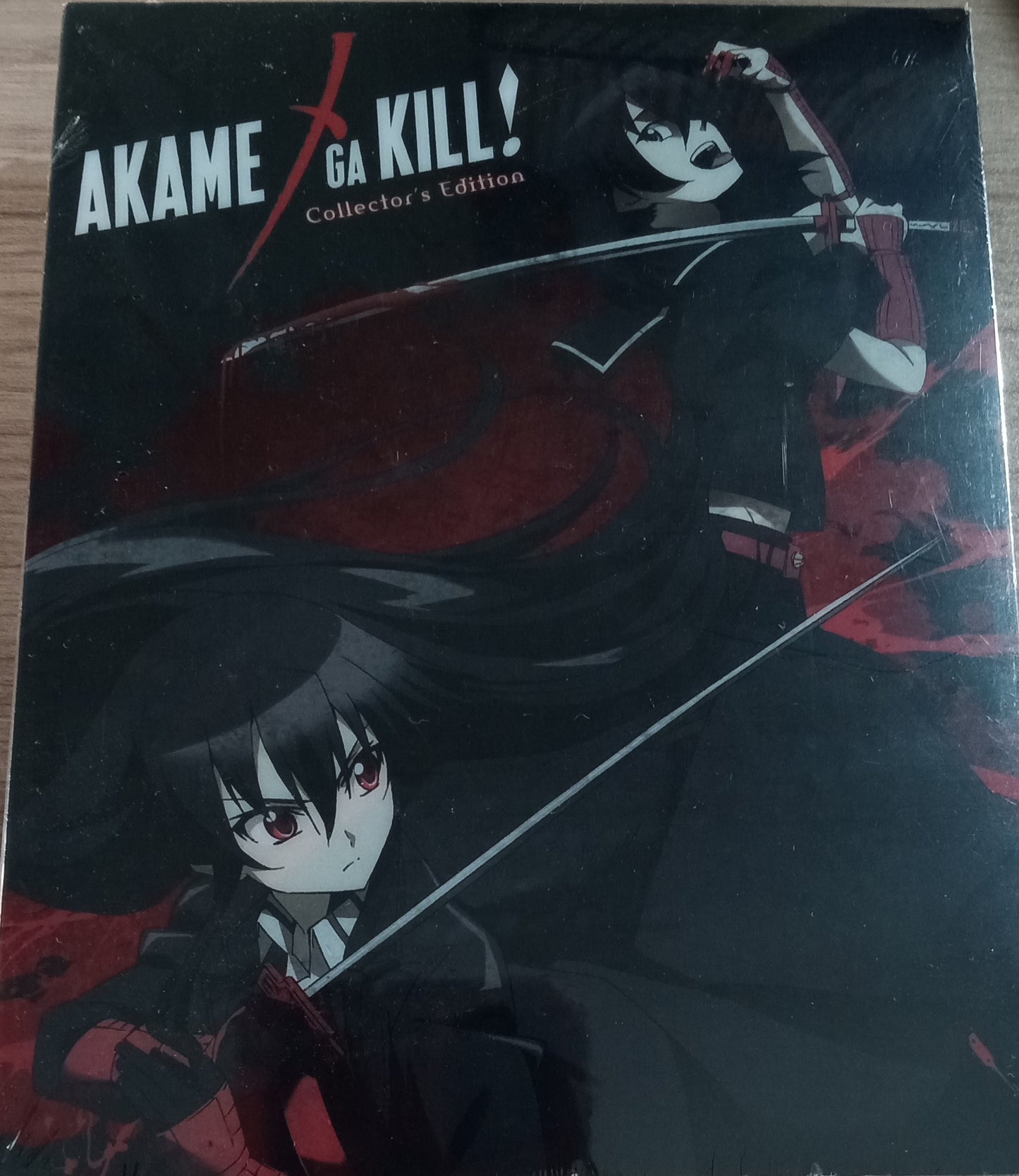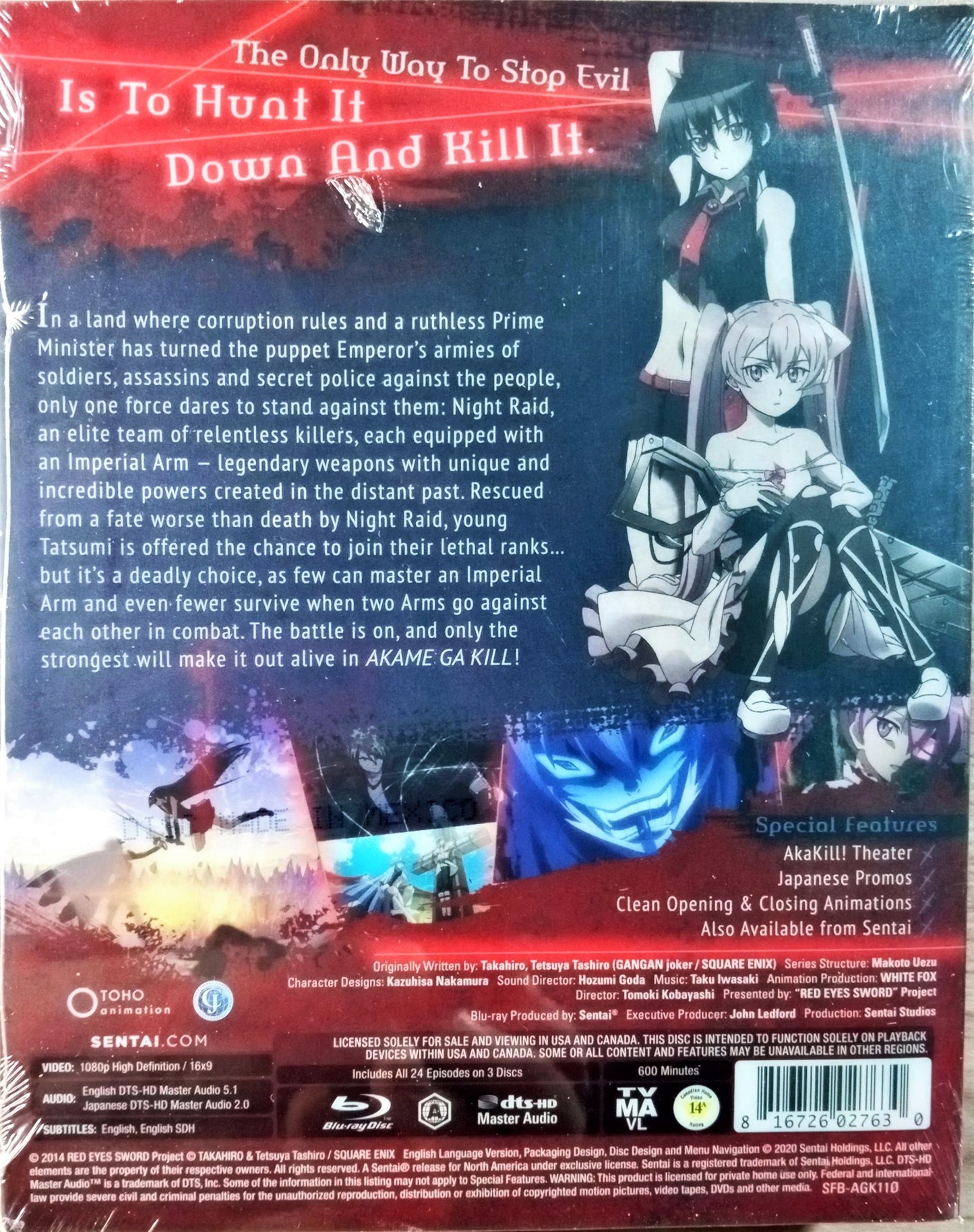 Collapsible content
NEXT DAY POSTAGE

We typically get our items to the USPS office by the next business day if
not the same day. No long wait here before your order start heading your way.
The exception to this rule is our Custom Print to Order products which take
about a week before being sent out. Normally our t-shirts, you can tell your
looking at a print to order item by the large Customize button near the
checkout button.
SAFE SHIPPING

Keychains are normally wrap with bubble wrap and sent out in a standard envelope.
Large orders of keychains may be package differently. For free United States
shipping we send these by first class mail.

Our DVDs and Blu-rays are sent in padded envelopes or if to big/much we will
send them in a box with padding. For free United States shipping we send these
by Media Mail.