Regular price
Sale price
$12.95 USD
Unit price
per
Sale
Sold out
12 Episodes on 2 Disks. Japanese Audio. English Subtitles. TV-14
When Lucifer Decides to Sleep in, who decides who the devil is in charge? (Hint: it's This Guy.)
When William Twining breaks into his bankrupt family's vaults seeking funds for his tuition, he has no idea what he's about to pay for his higher education. Because instead of cash, William discovers that he's supposed to choose the (interim) ruler of Hell! That would be a bedeviling predicament under any circumstances, but when the bearer of said dread tidings is also hitting William up for the job… well, it's just not a good thing. Nor is it easy to put the would-be Devil behind you, as the impish Dantalion quickly roots himself into William's school life, while simultaneously jockeying with an unholy host of other Arch-Fiends-To-Be for the coveted position of Devil in Charge. With a surprisingly large percentage of both students and faculty at William's school turning out to be demonic in nature, he will need the Wisdom of Solomon to find a way to get all these devils off his heels… and fortunately for him, William apparently WAS Solomon in a former life! Will the hallowed halls of Stradford become host to the hordes of hell? Find out when the demons come out of the woodwork in DEVILS and REALIST!
Share
View full details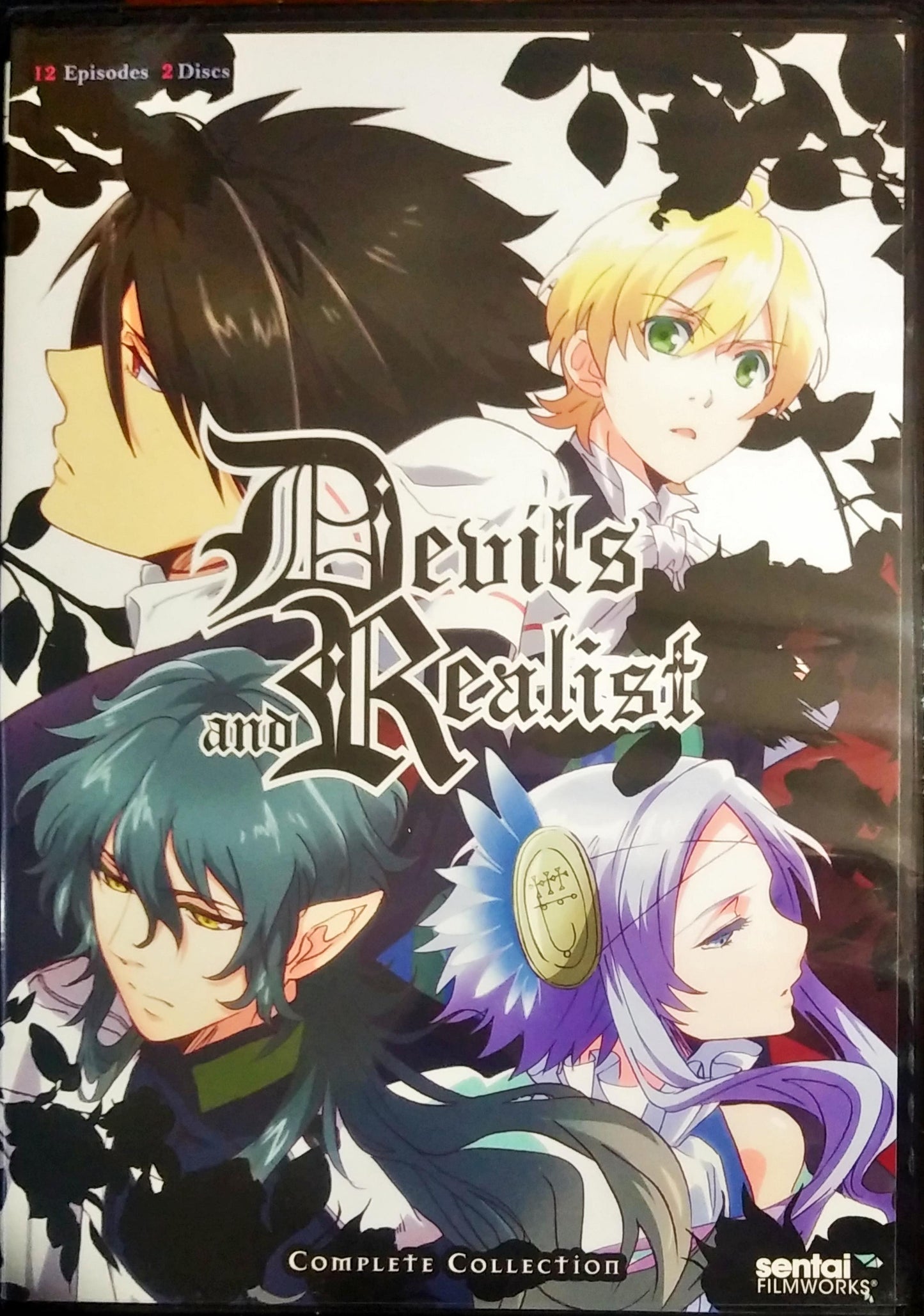 Collapsible content
NEXT DAY POSTAGE

We typically get our items to the USPS office by the next business day if
not the same day. No long wait here before your order start heading your way.
The exception to this rule is our Custom Print to Order products which take
about a week before being sent out. Normally our t-shirts, you can tell your
looking at a print to order item by the large Customize button near the
checkout button.
SAFE SHIPPING

Keychains are normally wrap with bubble wrap and sent out in a standard envelope.
Large orders of keychains may be package differently. For free United States
shipping we send these by first class mail.

Our DVDs and Blu-rays are sent in padded envelopes or if to big/much we will
send them in a box with padding. For free United States shipping we send these
by Media Mail.