Regular price
Sale price
$19.95 USD
Unit price
per
Sale
Sold out
13 Episodes on 2 Disks. English / Japanese Audio. English Subtitles. TV-14
A little Fantasy Never Hurt Anyone ...
But Pure Illusion Can Be Deadly!
As a middle school student, Cocona has been trying to decide what to do with her life. Magical Girl, however, wasn't a career path that she'd ever considered. When suddenly a strange girl named Papika thrusts her into a secret organization called Flip Flap, Cocona's outlook does a radical flip-flop. Her views start to change when she is dragged into an alternate dimension called Pure Illusion where she's charged with gathering crystal shards and fighting strange creatures. Now, between running missions and facing off against a rival organization, Cocona doesn't have much time to consider alternate career choices. What are these shards, and why is gathering them so important? There's a mystery to be solved and multiple worlds to be saved in FLIP FLAPPERS
Share
View full details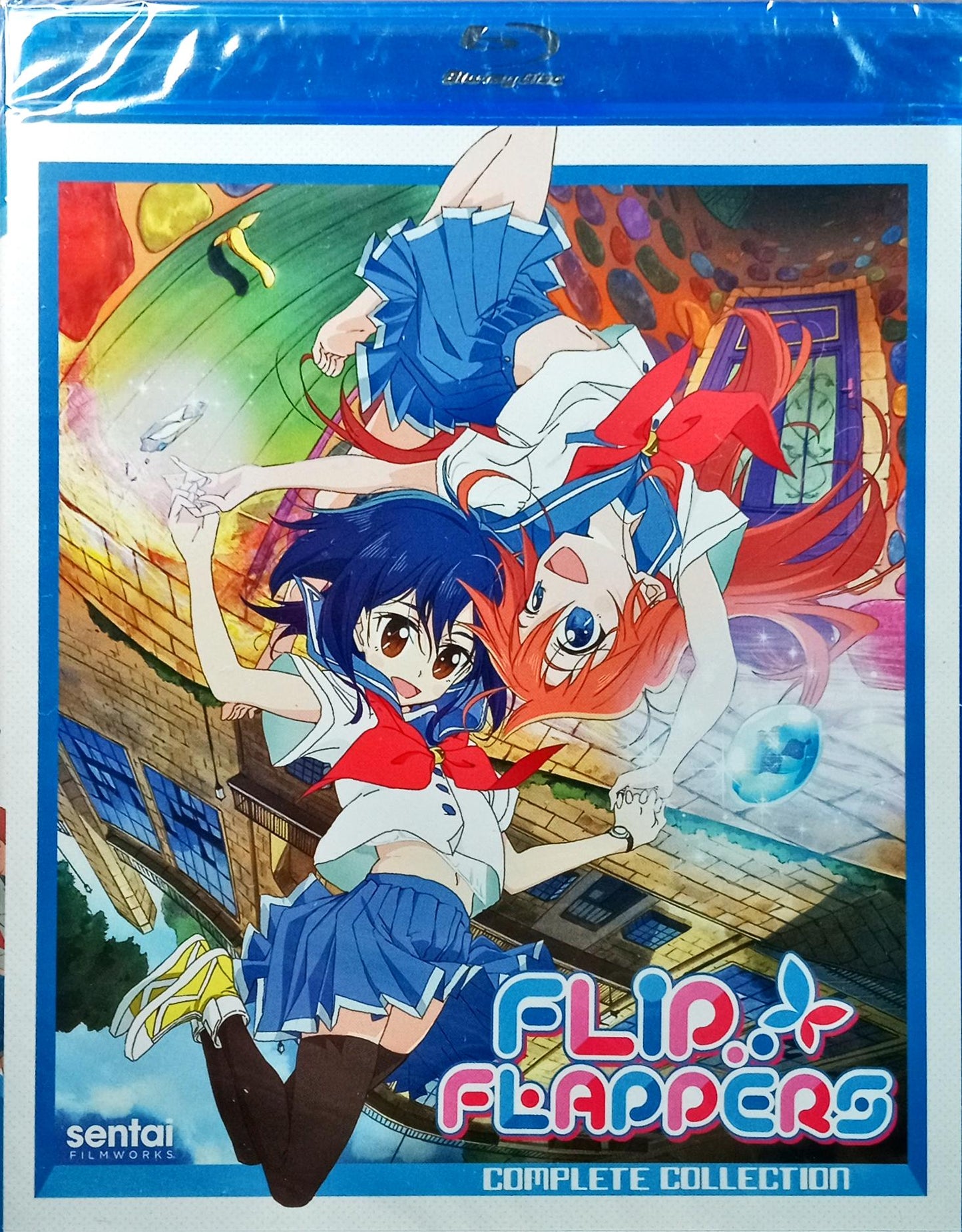 Collapsible content
NEXT DAY POSTAGE

We typically get our items to the USPS office by the next business day if
not the same day. No long wait here before your order start heading your way.
The exception to this rule is our Custom Print to Order products which take
about a week before being sent out. Normally our t-shirts, you can tell your
looking at a print to order item by the large Customize button near the
checkout button.
SAFE SHIPPING

Keychains are normally wrap with bubble wrap and sent out in a standard envelope.
Large orders of keychains may be package differently. For free United States
shipping we send these by first class mail.

Our DVDs and Blu-rays are sent in padded envelopes or if to big/much we will
send them in a box with padding. For free United States shipping we send these
by Media Mail.