Regular price
Sale price
$12.95 USD
Unit price
per
Sale
Sold out
13 Episodes and 4 OVAs on 4 Disks. English / Japanese Audio. English Subtitles. TV-14
 It's Sort Of Like Musical Chairs ... Except They're Swapping Bodies!
The five members of the Student Cultural Society have spent a lot of time wondering what it would be like in someone else's shoes, but they're about to get in touch with each other's feelings in the most unexpected way: a five-way body swap! What happens when five teens suddenly find themselves inside of the body of the girl (or boy) next door? Aside from suddenly making trips to the bathroom VERY uncomfartable, it also brings a whole new meaning to the term "Exchange Student"! If THAT wasn't enough of a problem, the emotional trauma literally gets multiplied when a new affliction strikes, causing peoples' innermost feelings to suddenly transfer from person to person! Get ready for a trip though the emotional wringer as three girls and two boys see the world though each others's eyes in KOKORO CONNECT - The Complete Collection!
Share
View full details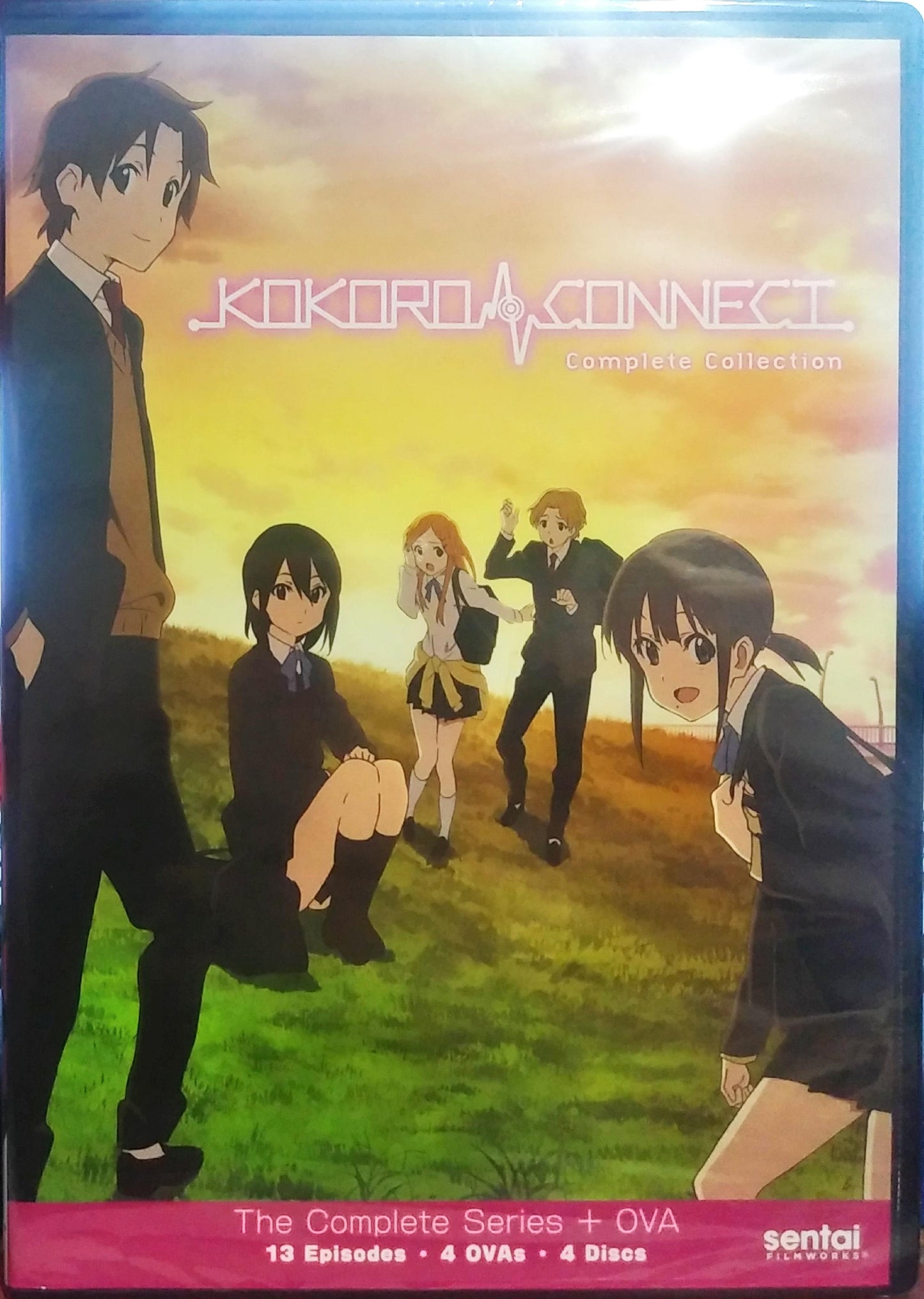 Collapsible content
NEXT DAY POSTAGE

We typically get our items to the USPS office by the next business day if
not the same day. No long wait here before your order start heading your way.
The exception to this rule is our Custom Print to Order products which take
about a week before being sent out. Normally our t-shirts, you can tell your
looking at a print to order item by the large Customize button near the
checkout button.
SAFE SHIPPING

Keychains are normally wrap with bubble wrap and sent out in a standard envelope.
Large orders of keychains may be package differently. For free United States
shipping we send these by first class mail.

Our DVDs and Blu-rays are sent in padded envelopes or if to big/much we will
send them in a box with padding. For free United States shipping we send these
by Media Mail.