Regular price
Sale price
$11.95 USD
Unit price
per
Sale
Sold out
12 Episodes on 2 Disks. Japanese Audio. English Subtitles. TV-14
The Deadliest Weapon Is Not A Machine

Tokimune Susumu has every reason to distrust the military and question orders. His sister has already died in the service of the Arandas military, and his secret reason for enlisting is to ferret out the truth behind her mysterious death. So, when a civilian convoy is in jeopardy and his own battle mech is destroyed, Susumu's all too ready to break ranks and jump into the cockpit of the experimental Argevollen. What he isn't expecting, however, is that activating the Argevollen conforms it to his mind alone. Now he's on the frontline of the ongoing meat-grinder that the war between Arandas and Ingelmia has become, and his only certain ally is an attractive civilian contractor whose reasons for being in the war are as convoluted as his own. Knowledge is the most powerful weapon and Truth is the first victim as the mechs of war are unleashed in ARGEVOLLEN!
Share
View full details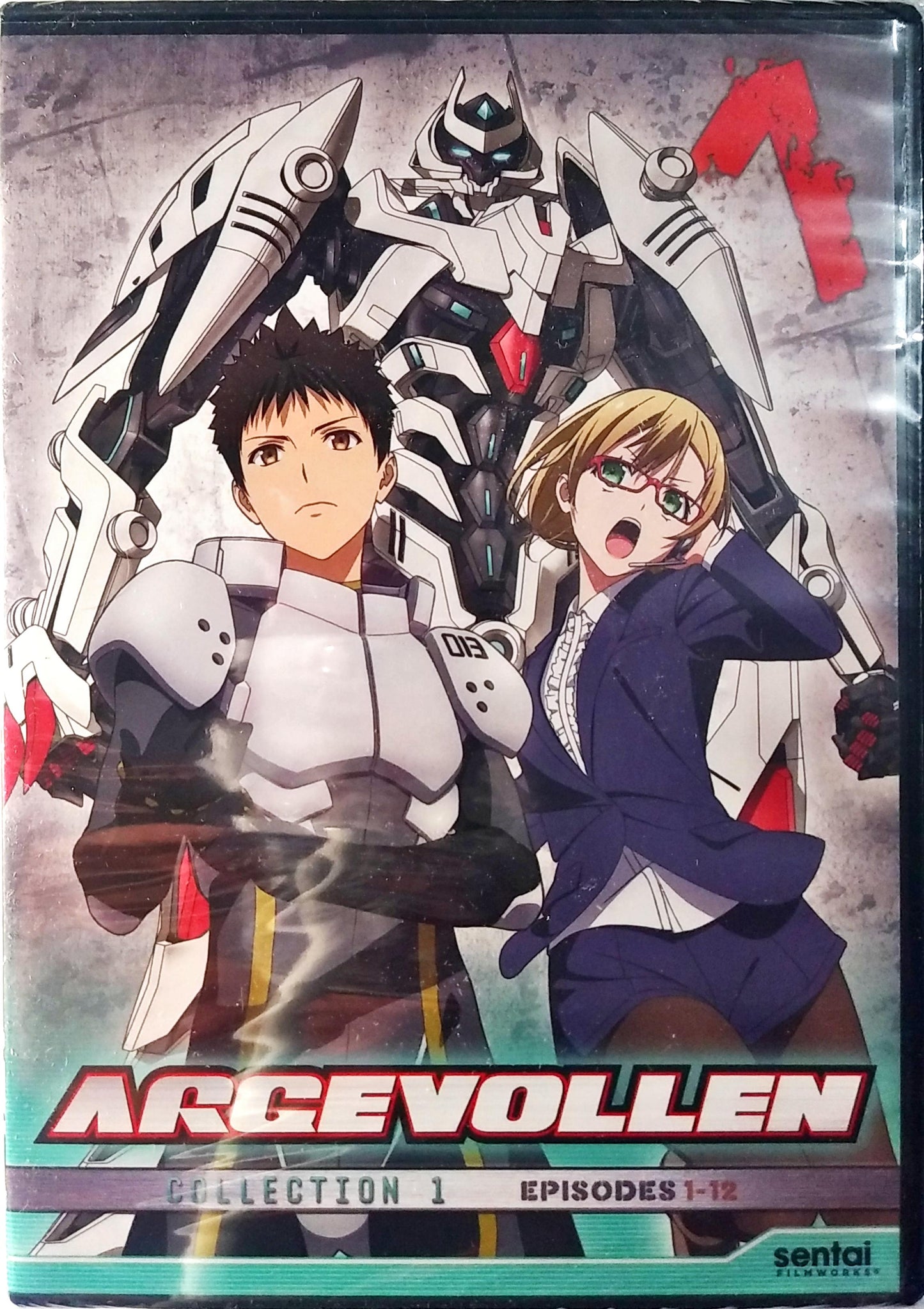 Collapsible content
NEXT DAY POSTAGE

We typically get our items to the USPS office by the next business day if
not the same day. No long wait here before your order start heading your way.
The exception to this rule is our Custom Print to Order products which take
about a week before being sent out. Normally our t-shirts, you can tell your
looking at a print to order item by the large Customize button near the
checkout button.
SAFE SHIPPING

Keychains are normally wrap with bubble wrap and sent out in a standard envelope.
Large orders of keychains may be package differently. For free United States
shipping we send these by first class mail.

Our DVDs and Blu-rays are sent in padded envelopes or if to big/much we will
send them in a box with padding. For free United States shipping we send these
by Media Mail.