Regular price
Sale price
$14.95 USD
Unit price
per
Sale
Sold out
12 Episodes on 3 Disks. English / Japanese Audio. English Subtitles. TV-14
Get Ready To Rev It Up ... As These High School Angels Hit The Streets!
Riding a bicycle may be better than walking, but when another girl zips past on her way to class, Sakura Hane realizes that there's an even better option: Motorcycles! Fortunately, Sakura's all-girl school just happens to have a motorcycle club! It only has one member though: the mysterious Raimu Kawasaki, who's never been seen without her face-obscuring helmet. But that changes immediately once Sakura and the girl who passed her, Onsa Amano, sign up and start recruiting! It won't all be easy riding ... Sakura still has to earn her license, and there are problems like the club's official status having slipped, and the need to recruit a faculty sponsor. But when the rubber hits the road, those are just little potholes as six student bikers take a ride on the wild side in BAKUON!!

Share
View full details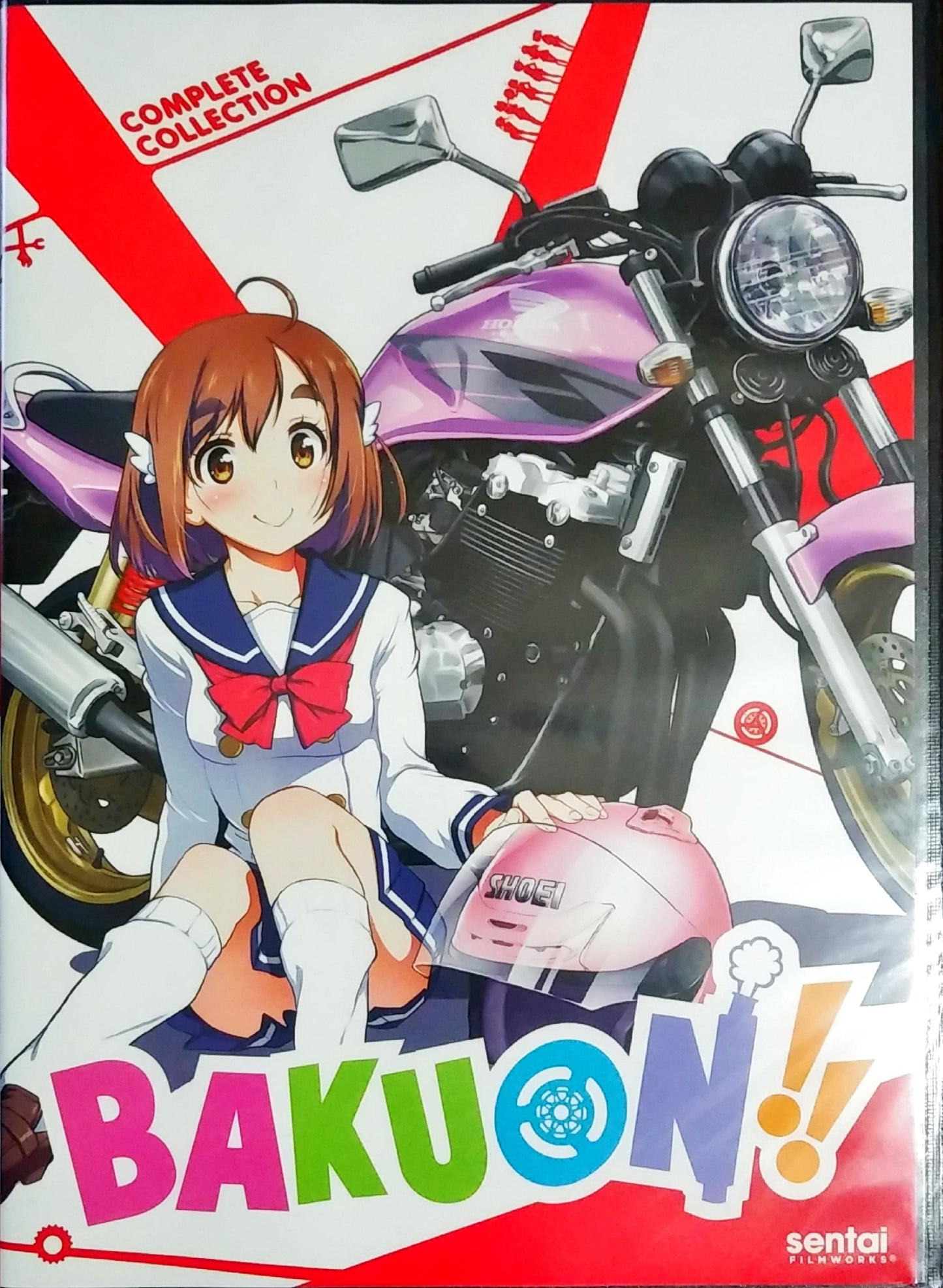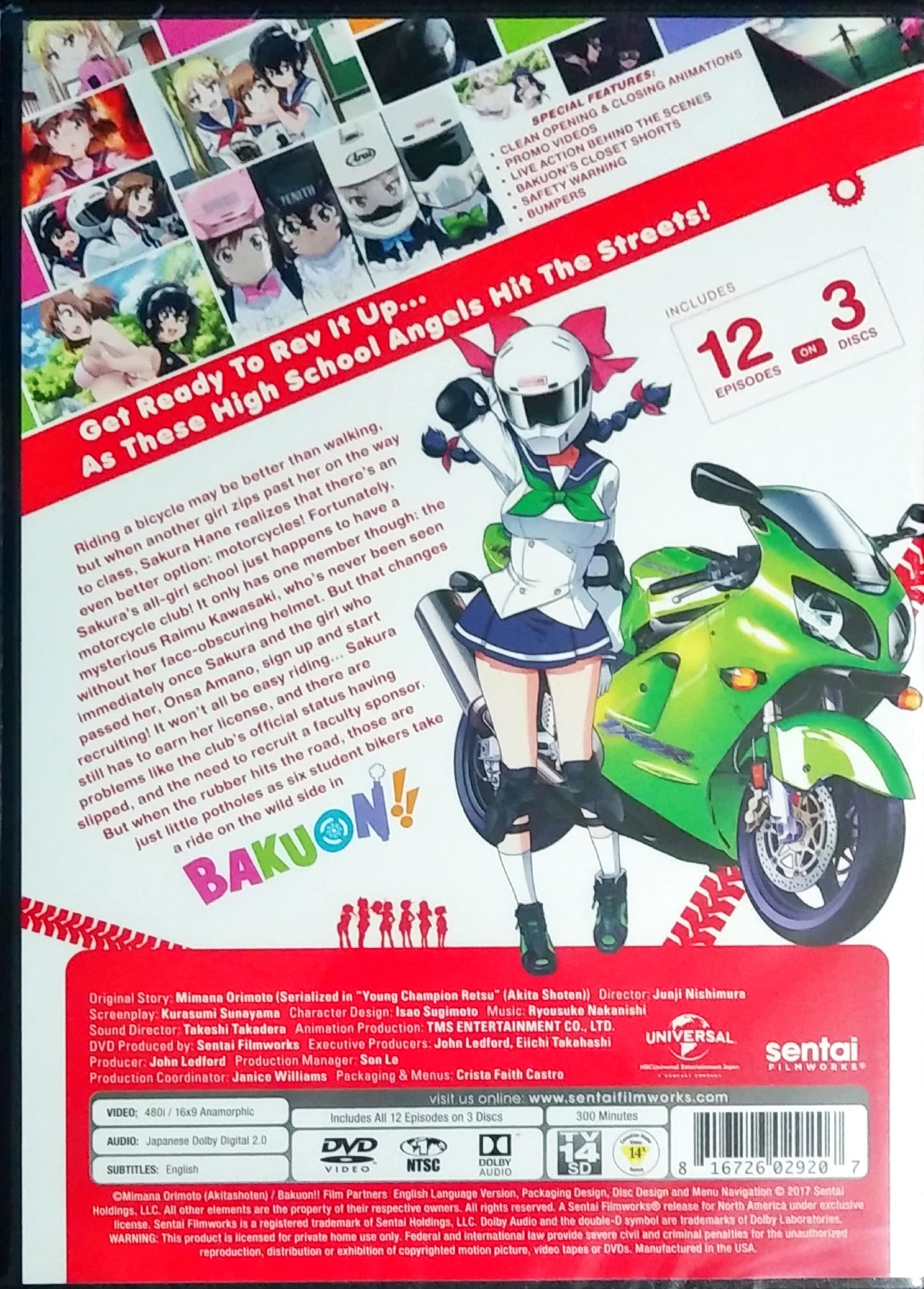 Collapsible content
NEXT DAY POSTAGE

We typically get our items to the USPS office by the next business day if
not the same day. No long wait here before your order start heading your way.
The exception to this rule is our Custom Print to Order products which take
about a week before being sent out. Normally our t-shirts, you can tell your
looking at a print to order item by the large Customize button near the
checkout button.
SAFE SHIPPING

Keychains are normally wrap with bubble wrap and sent out in a standard envelope.
Large orders of keychains may be package differently. For free United States
shipping we send these by first class mail.

Our DVDs and Blu-rays are sent in padded envelopes or if to big/much we will
send them in a box with padding. For free United States shipping we send these
by Media Mail.