Regular price
Sale price
$19.95 USD
Unit price
per
Sale
Sold out
1 3 Episodes on 2 Disks for blu-ray and 13 Episodes on 2 Disks for DVD. English & Japanese Audio. English Subtitles. TV-14
How far can a Hero Fall before he becomes a Villain?
From the director of Fullmetal Alchemist: Brotherhood comes a story that asks just how many lives a hero can take before he becomes a villain.
Rei Ogami doesn't have a problem with killing. As a Code Braker - a super-powered assassin employed by a secret government organization - he works outside of the law. existing in the gray area between right and wrong. When Rei gets an assignment, criminals are cremated in a blaze of blue fire. That is, until a classmate named Sakura witnesses his fatal flames in action and makes it her mission to keep him from killing again.
As Sakura becomes entrenched in Rei's world of cruelty, mayhem, and violence, the line between good and evil begins to blur. When another Code:Breaker goes rogue and the remaining assassins assemble, murder might be the only way to make things right.
Share
View full details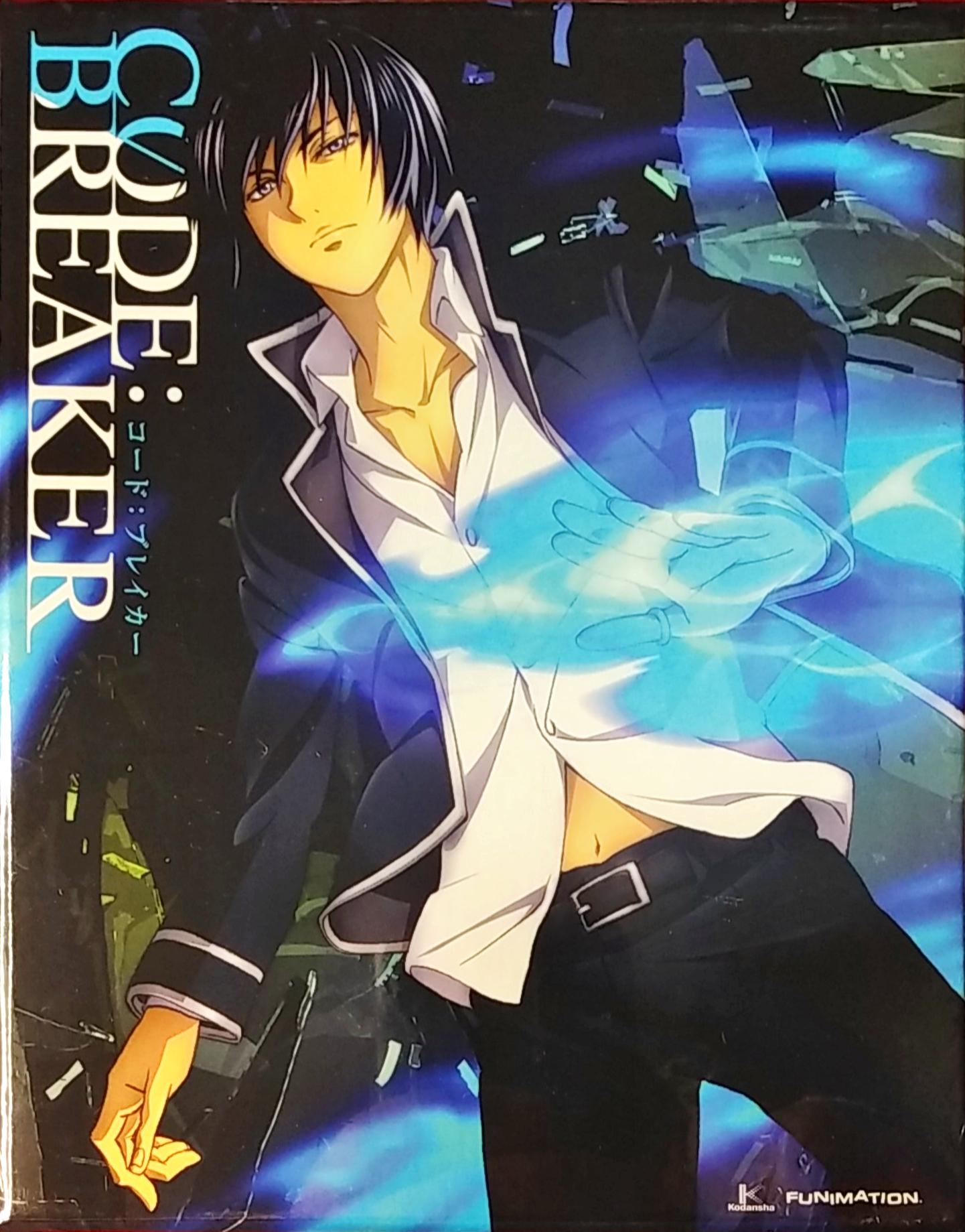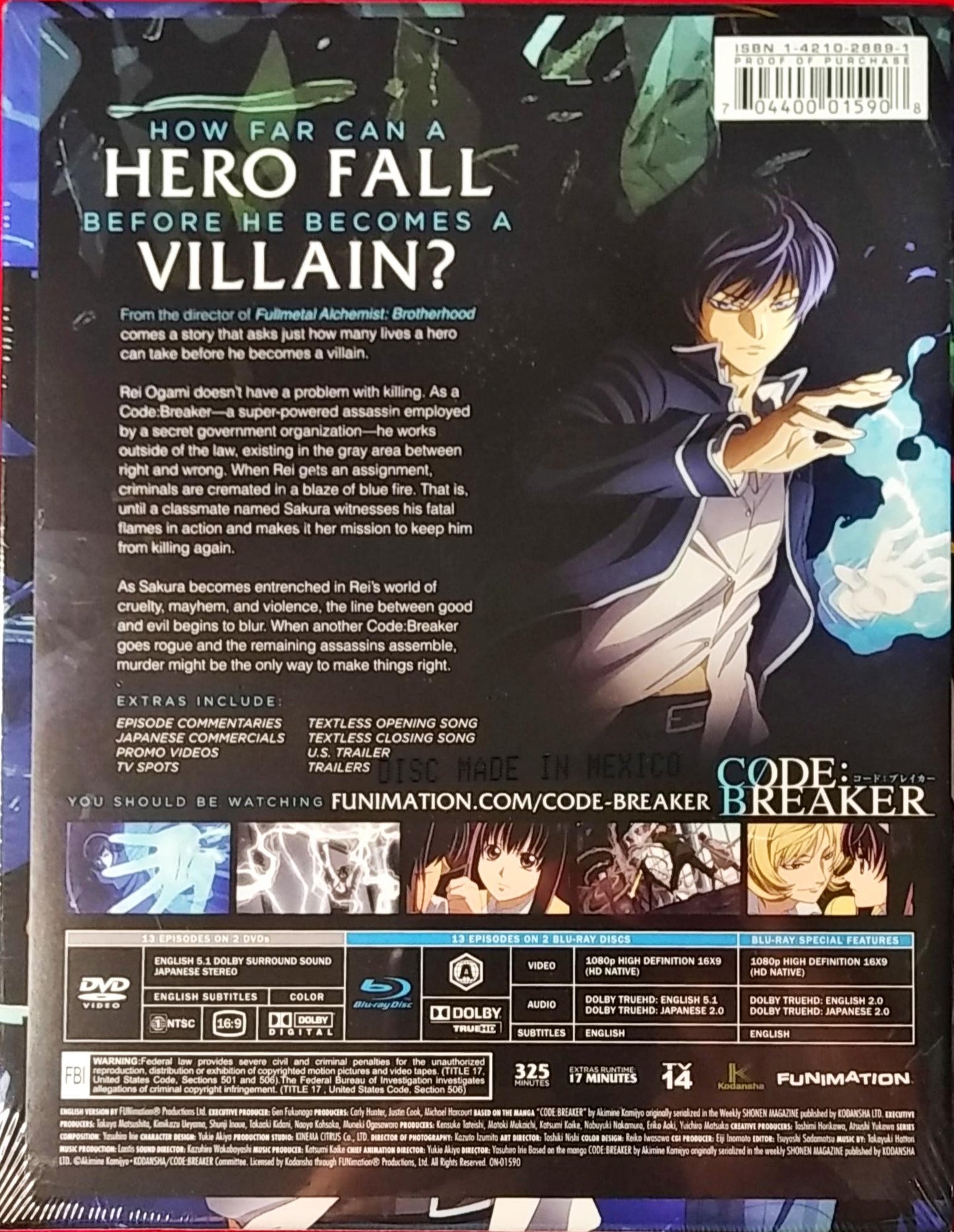 Collapsible content
NEXT DAY POSTAGE

We typically get our items to the USPS office by the next business day if
not the same day. No long wait here before your order start heading your way.
The exception to this rule is our Custom Print to Order products which take
about a week before being sent out. Normally our t-shirts, you can tell your
looking at a print to order item by the large Customize button near the
checkout button.
SAFE SHIPPING

Keychains are normally wrap with bubble wrap and sent out in a standard envelope.
Large orders of keychains may be package differently. For free United States
shipping we send these by first class mail.

Our DVDs and Blu-rays are sent in padded envelopes or if to big/much we will
send them in a box with padding. For free United States shipping we send these
by Media Mail.