Regular price
Sale price
$13.95 USD
Unit price
per
Sale
Sold out
13 Episodes on 3 Disks. English / Japanese Audio. English Subtitles. TV-14
Sometimes Reality ...
Only Exists in the Eye of the Beholder
Tracking down the secrets concerning Kanna's death has lead Yuko "Yasako" Okanogi into a new series of virtual rabbit holes. Like Alice though the looking glass, Yuko discovers that the digitally augmented world on the other side of her glasses is far more complex and confusing than she could have imagined. With shocking e-spaces filled with mysterious un-erased levels of data, and virtual creatures that act and think as if they're truly alive, how many other secrets might these parallel worlds hide? Who is responsible for hiding them? As new memories from her past begin to surface, she now must confront whether the e-spaces themselves are somehow affecting the real world and how this involves the "other" Yuko. Their destinies may be intrinsically linked as the real and virtual worlds collide in the climactic conclusion of DEN-NOH COIL!
Share
View full details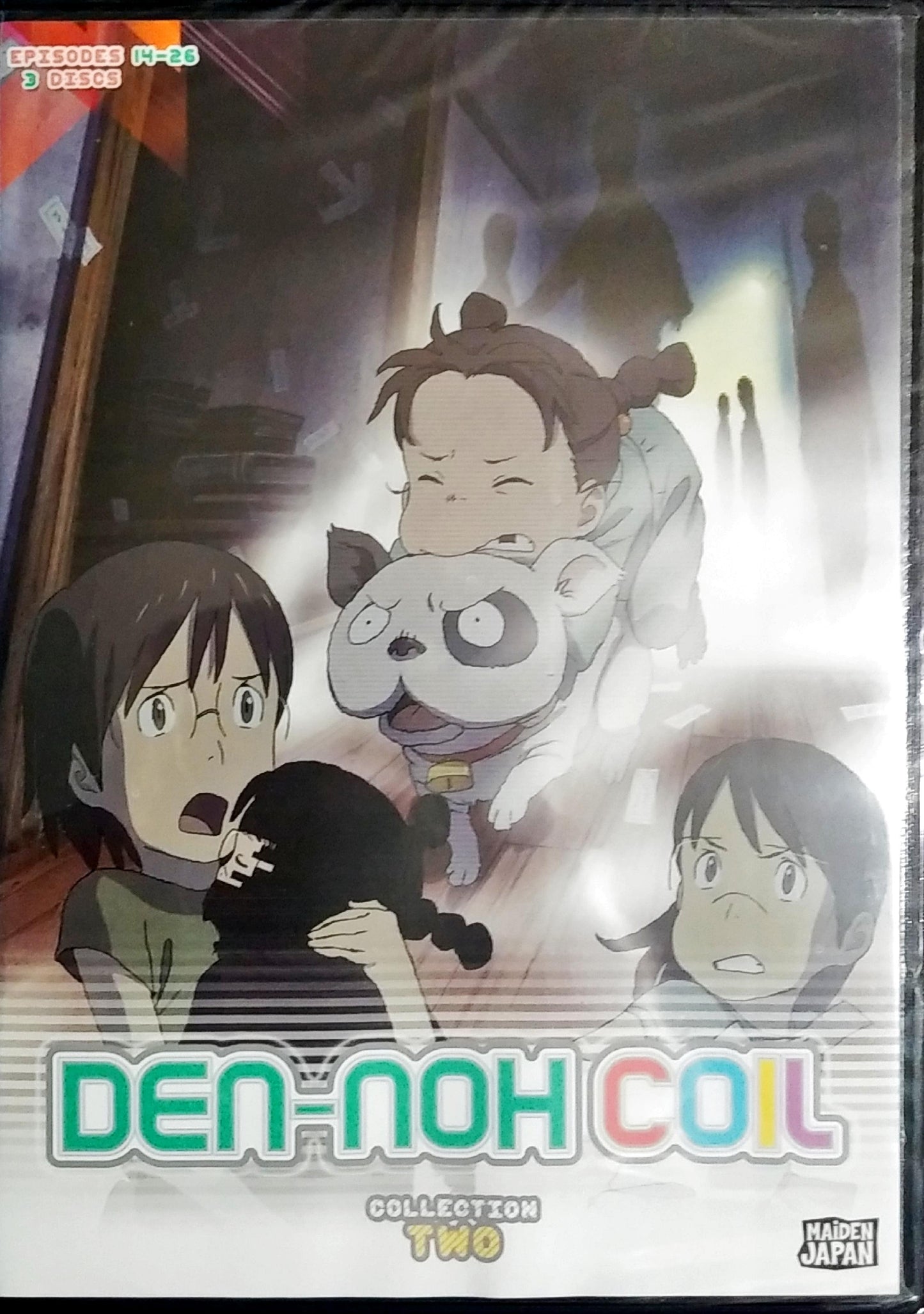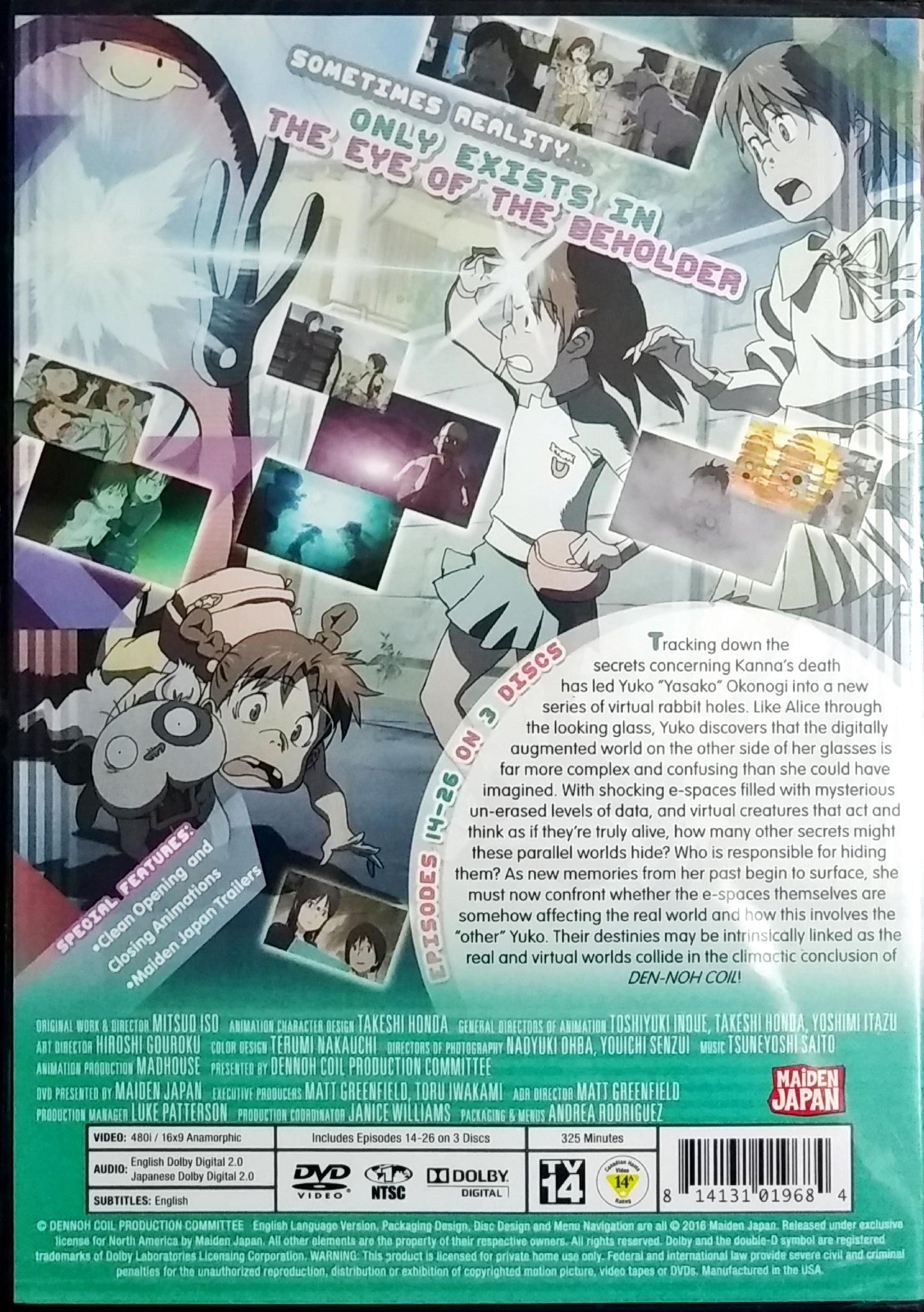 Collapsible content
NEXT DAY POSTAGE

We typically get our items to the USPS office by the next business day if
not the same day. No long wait here before your order start heading your way.
The exception to this rule is our Custom Print to Order products which take
about a week before being sent out. Normally our t-shirts, you can tell your
looking at a print to order item by the large Customize button near the
checkout button.
SAFE SHIPPING

Keychains are normally wrap with bubble wrap and sent out in a standard envelope.
Large orders of keychains may be package differently. For free United States
shipping we send these by first class mail.

Our DVDs and Blu-rays are sent in padded envelopes or if to big/much we will
send them in a box with padding. For free United States shipping we send these
by Media Mail.