Regular price
Sale price
$65.95 USD
Unit price
per
Sale
Sold out
24 Episodes on 4 Disks for Blu-ray. English and Japanese Audio. English Subtitles. TV-MA
Two Seasons of Unforgettable Stories ...
Four Tales of Intertwining Fates.
Four disparate groups of friends. Different places. Different times. Different lives. Yet, their destinies are inexplicably interwoven, and what happens to any one group will, in the end, affect them all. One Christmas Eve, Hiro Hirono helps Miyako, the victim of a purse snatching, and discovers that she goes to the same school he does. To the dismay of his childhood friend, Kei, Hiro starts hanging out with Miyako. When Renji Asou meets Chihiro Shindou at an abandoned train station, he doesn't notice anything unusual at first. But he soon discovers that she suffers from a rare disease. Shuichi Kuz's been spending time with Mizuki Hayama. As they've been getting to know each other, they've been growing closer. Yuu Himura meets a girl who seems to know him, but he doesn't know her. Soon enough, however, he remembers a girl he met long ago, and begins to rediscover old, half-forgotten feelings.
Share
View full details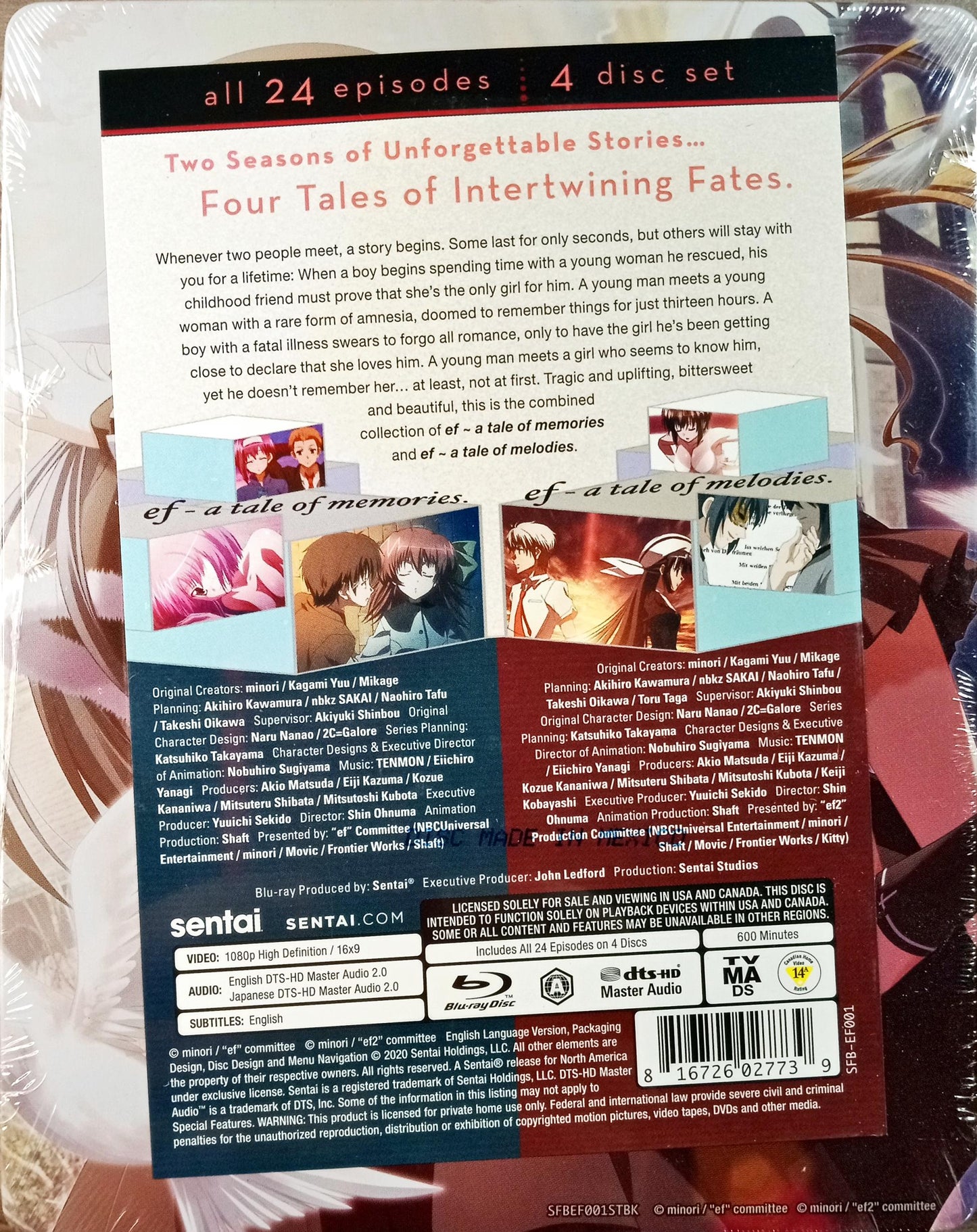 Collapsible content
NEXT DAY POSTAGE

We typically get our items to the USPS office by the next business day if
not the same day. No long wait here before your order start heading your way.
The exception to this rule is our Custom Print to Order products which take
about a week before being sent out. Normally our t-shirts, you can tell your
looking at a print to order item by the large Customize button near the
checkout button.
SAFE SHIPPING

Keychains are normally wrap with bubble wrap and sent out in a standard envelope.
Large orders of keychains may be package differently. For free United States
shipping we send these by first class mail.

Our DVDs and Blu-rays are sent in padded envelopes or if to big/much we will
send them in a box with padding. For free United States shipping we send these
by Media Mail.