Regular price
Sale price
$10.95 USD
Unit price
per
Sale
Sold out
13 Episodes on 3 Disks. Japanese Audio. English Subtitles. TV-14
Reflections ... Of Things Yet To Come
Toko Fukami thought she had settled on what she wanted in life: to hang out with her four best friends in their small seaside town, and to eventually become a professional glassblower working in her family's glassworks. But now two things have happened that may change her destiny forever. First, she's seeing things. When she looks into reflections in glass, sometimes she catches glimpses of things that haven't happened yet. And then a new boy, Kakeru, transfers into town, claiming that a voice from the future led him to her. Suddenly Toko is re-evaluating everything she thought she knew, from the proper care of her school's chickens to how she really feels about each of her friends. Get ready for an amazing summer that stands between the possibilities of the future and the memories of the past as six young people come of age in GLASSLIP.
Share
View full details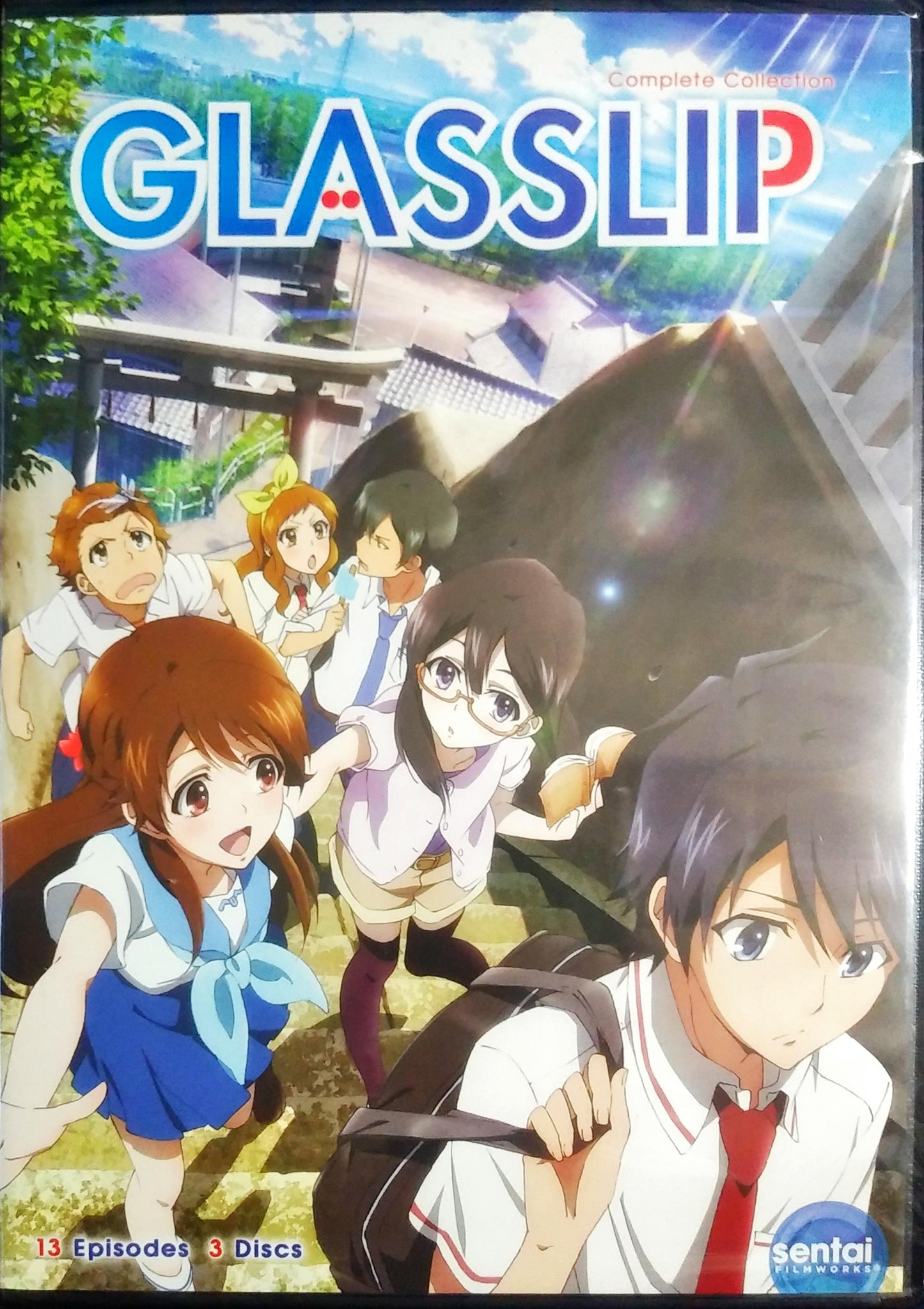 Collapsible content
NEXT DAY POSTAGE

We typically get our items to the USPS office by the next business day if
not the same day. No long wait here before your order start heading your way.
The exception to this rule is our Custom Print to Order products which take
about a week before being sent out. Normally our t-shirts, you can tell your
looking at a print to order item by the large Customize button near the
checkout button.
SAFE SHIPPING

Keychains are normally wrap with bubble wrap and sent out in a standard envelope.
Large orders of keychains may be package differently. For free United States
shipping we send these by first class mail.

Our DVDs and Blu-rays are sent in padded envelopes or if to big/much we will
send them in a box with padding. For free United States shipping we send these
by Media Mail.