Regular price
Sale price
$10.95 USD
Unit price
per
Sale
Sold out
12 Episodes on 3 Disks for DVD. English and Japanese Audio. English Subtitles. TV-14
 Modern Rhythms. Ancient Dance. Let The Fantasy Begin
By all appearances, she is a normal. Her style, her face, her looks - - all normal. The name of this 14-year-old next-door girl is Naru Sekiya. She's always dreamed of being a heroine in some sort of fairy tale, waiting for someone to whisk her away from this world - - but even now, as a second-grader in middle school, her days remain nothing but normal.
But one night, Naru encounters a young, blonde-haired girl dancing in traditional Japanese clothing under the light of the moon. "Would you like to do yosakoi with me?" the girl asks. [referencing a type of Japanese dancing dating back hundreds of years.]
Though initially hesitant at this sudden turn of events, Naru is drawn by this foreign girl, named Hana, and takes her first steps into the alien world that is yosakoi. 
Though still children, they are on the cusp of adulthood ...
The curtain is about to rise on the tale of these young girls in their prime of bloom!
Share
View full details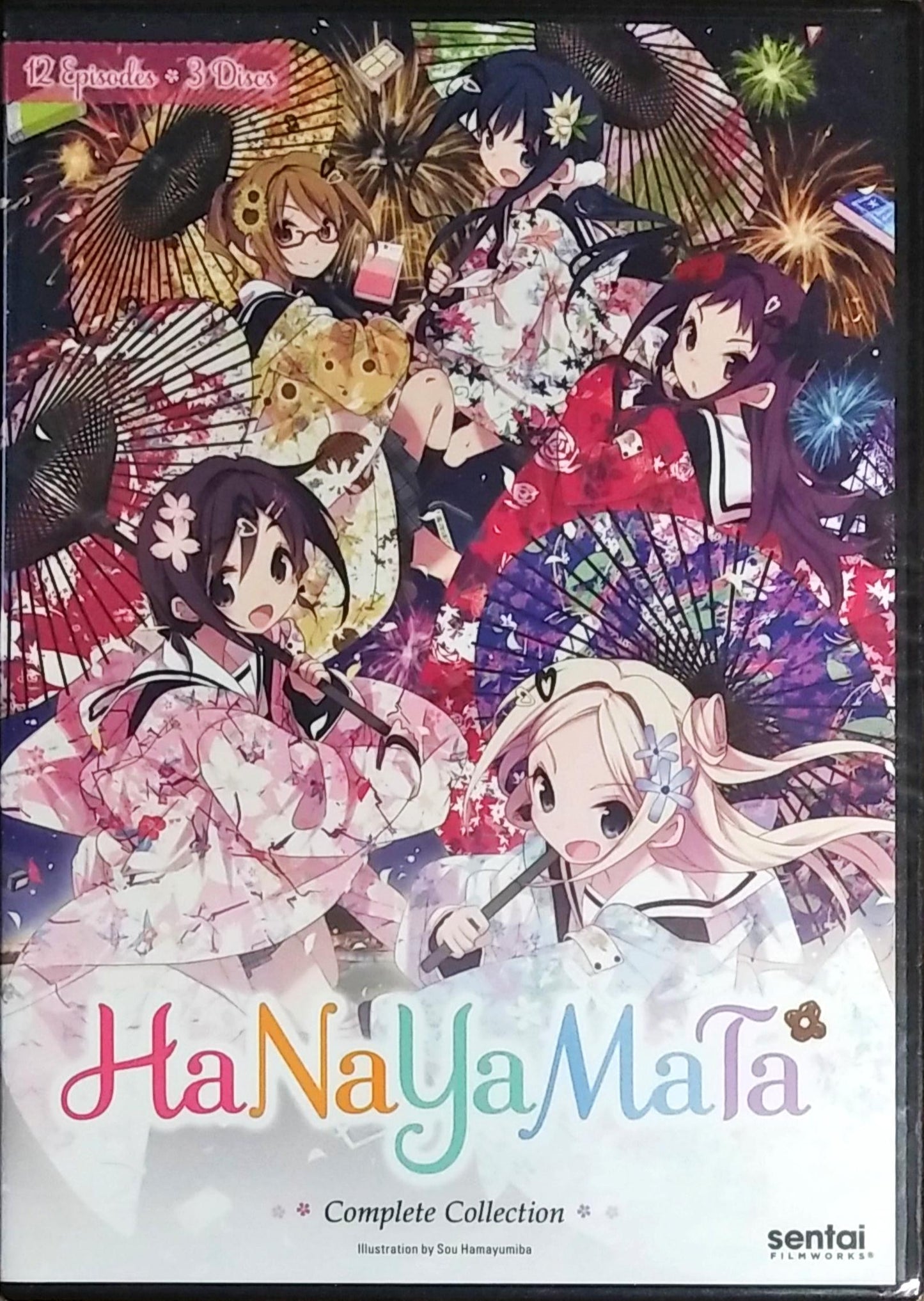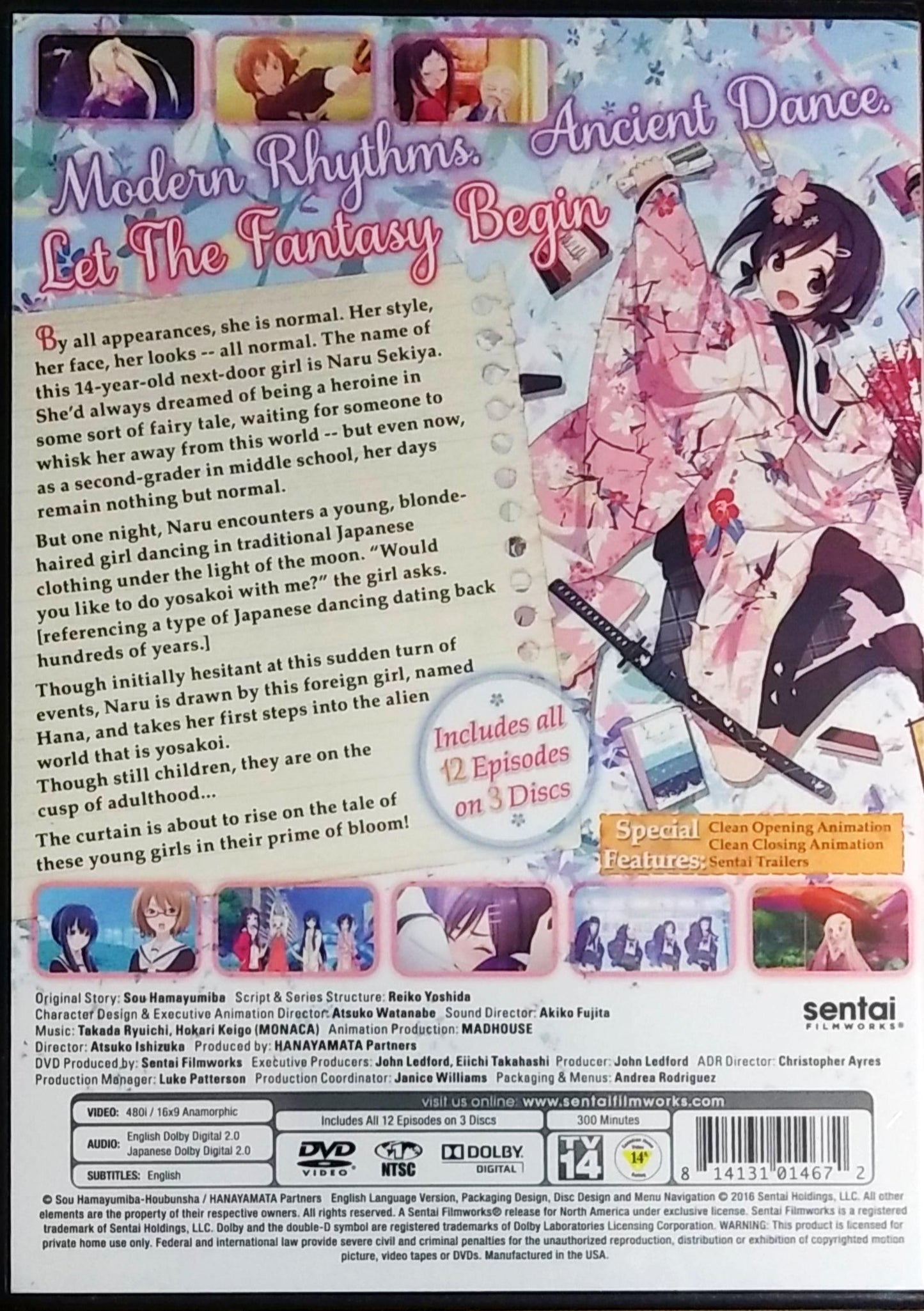 Collapsible content
NEXT DAY POSTAGE

We typically get our items to the USPS office by the next business day if
not the same day. No long wait here before your order start heading your way.
The exception to this rule is our Custom Print to Order products which take
about a week before being sent out. Normally our t-shirts, you can tell your
looking at a print to order item by the large Customize button near the
checkout button.
SAFE SHIPPING

Keychains are normally wrap with bubble wrap and sent out in a standard envelope.
Large orders of keychains may be package differently. For free United States
shipping we send these by first class mail.

Our DVDs and Blu-rays are sent in padded envelopes or if to big/much we will
send them in a box with padding. For free United States shipping we send these
by Media Mail.