Regular price
Sale price
$11.95 USD
Unit price
per
Sale
Sold out
The Complete 3 Volume Adventure
Hana Yamada was all set for her big Tokyo Debut - She'd just moved from Osaka, and finally thought she had her rather unusual "condition" under control. As long as she's got her beloved green tea by her side, she can totally cure the hives she get whenever she bumps into a cute boy! But her first day starts off disastrous and only get worst, culminating in Hana's sister bartering her into indentured servitude at a local relaxation room run by two particularly good-looking young men! Can Hana keep her cool around the flamboyant Shinnosuke and, even worst, the hot but prickly Haru? How do you reach out to someone who you can never actually touch?
Share
View full details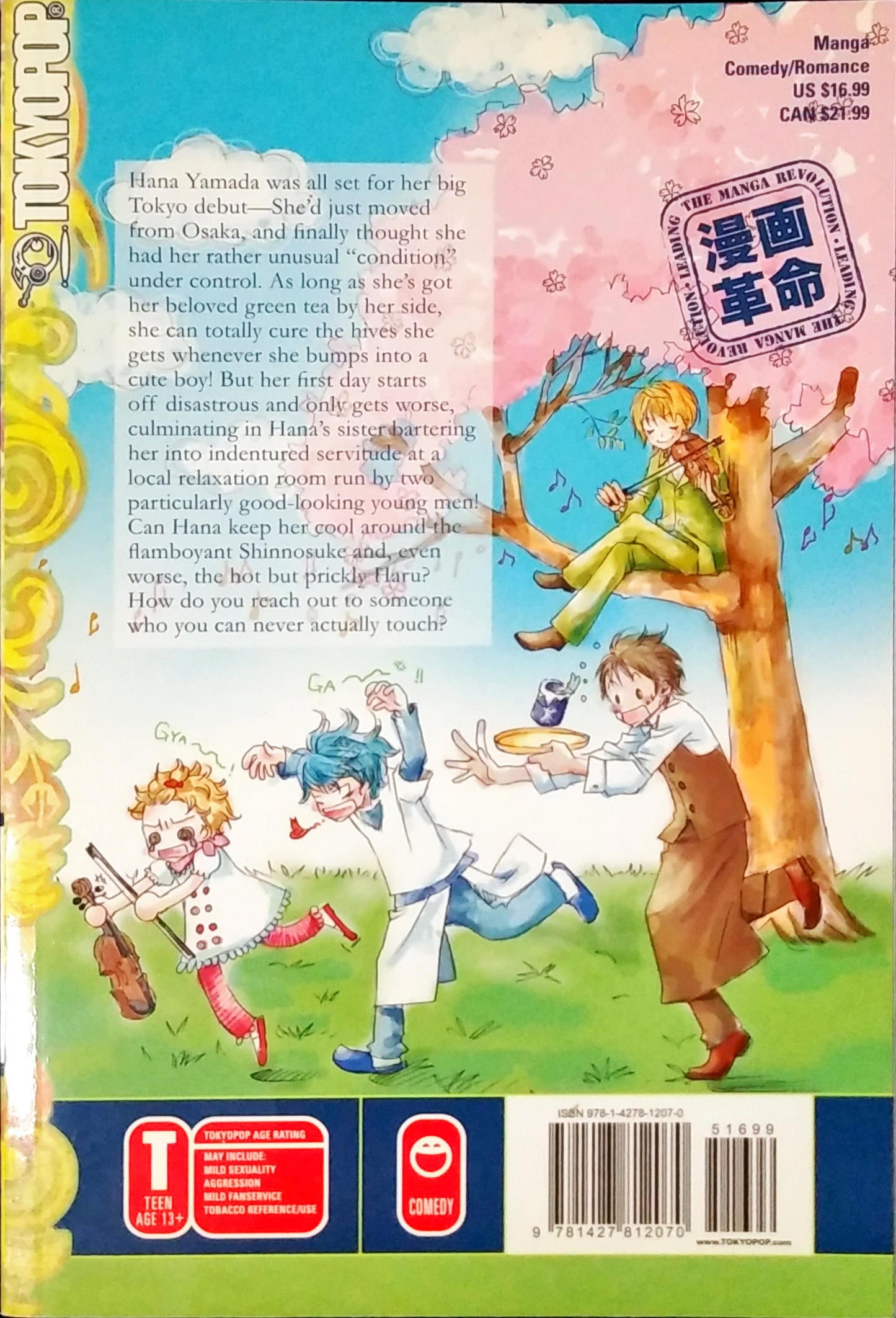 Collapsible content
NEXT DAY POSTAGE

We typically get our items to the USPS office by the next business day if
not the same day. No long wait here before your order start heading your way.
The exception to this rule is our Custom Print to Order products which take
about a week before being sent out. Normally our t-shirts, you can tell your
looking at a print to order item by the large Customize button near the
checkout button.
SAFE SHIPPING

Keychains are normally wrap with bubble wrap and sent out in a standard envelope.
Large orders of keychains may be package differently. For free United States
shipping we send these by first class mail.

Our DVDs and Blu-rays are sent in padded envelopes or if to big/much we will
send them in a box with padding. For free United States shipping we send these
by Media Mail.