Regular price
Sale price
$17.95 USD
Unit price
per
Sale
Sold out
52 Episodes on 9 Disks. Japanese Audio. English Subtitles. TV-14
Bang! Bang! Groom Groom!
Desperate to pay off his parents' 156,804,000 yen debt to the Yakuza (lest they take back the collateral in the form of his organs), Hayata Ayasaki strikes on the idea of kidnapping oddball heiress Nagi Sanzenin for the ransom money. But his bad luck persists - his plans are foiled when he winds up rescuing her from other kidnappers. This might be where his luck changes, though, because Nagi requires the service of a butler/bodyguard, and Hayate could fit the bill (assuming he survives on-the-job training, of course). Fate can be harsh mistress, but Hayate may be serving a harsher one as the epic comedy series begins in Hayate the Combat Butler!
Share
View full details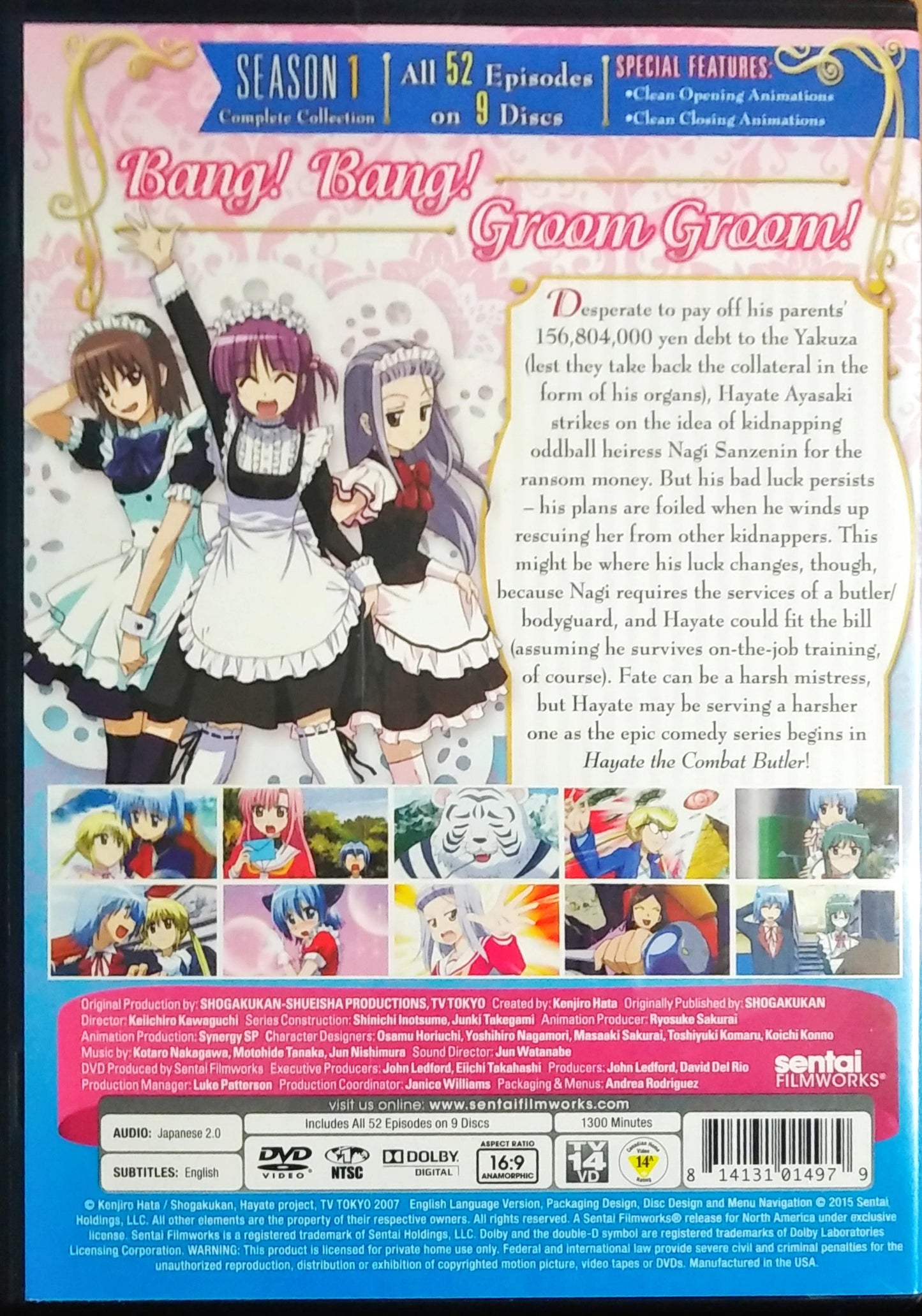 Collapsible content
NEXT DAY POSTAGE

We typically get our items to the USPS office by the next business day if
not the same day. No long wait here before your order start heading your way.
The exception to this rule is our Custom Print to Order products which take
about a week before being sent out. Normally our t-shirts, you can tell your
looking at a print to order item by the large Customize button near the
checkout button.
SAFE SHIPPING

Keychains are normally wrap with bubble wrap and sent out in a standard envelope.
Large orders of keychains may be package differently. For free United States
shipping we send these by first class mail.

Our DVDs and Blu-rays are sent in padded envelopes or if to big/much we will
send them in a box with padding. For free United States shipping we send these
by Media Mail.