Regular price
Sale price
$12.95 USD
Unit price
per
Sale
Sold out
12 Episodes on 2 Disks.Japanese Audio. English Subtitles. TV-PG
Sometimes The Most Important Lessons ... Are The Ones You Learn From Your Friends.
Although learning different languages continues to be an interest for Shinobu and her friends, the new school year brings unexpected difficulties. Not only is there always something new and different to distract them from their studies, but Alce and Yoko also are having trouble adjusting to being in a different class from Shinobu, Karen and Aya. Meanwhile, Karen isn't getting along at all with her new homeroom teacher, and it doesn't help that the teacher is having trouble figuring out how to make herself seem friendlier to her students as well. Craziness may ensue, but sometimes, all it takes is the right mutual experience to bring everyone together. While some of those experiences may not be as well-thought-out as others (like when Alice and Aya act like juvenile delinquents to seem more grown up), the gang's new adventures are certain to warm everyone's heart as the fun and friendship keep growing in HELLO!! KINMOZA!

Share
View full details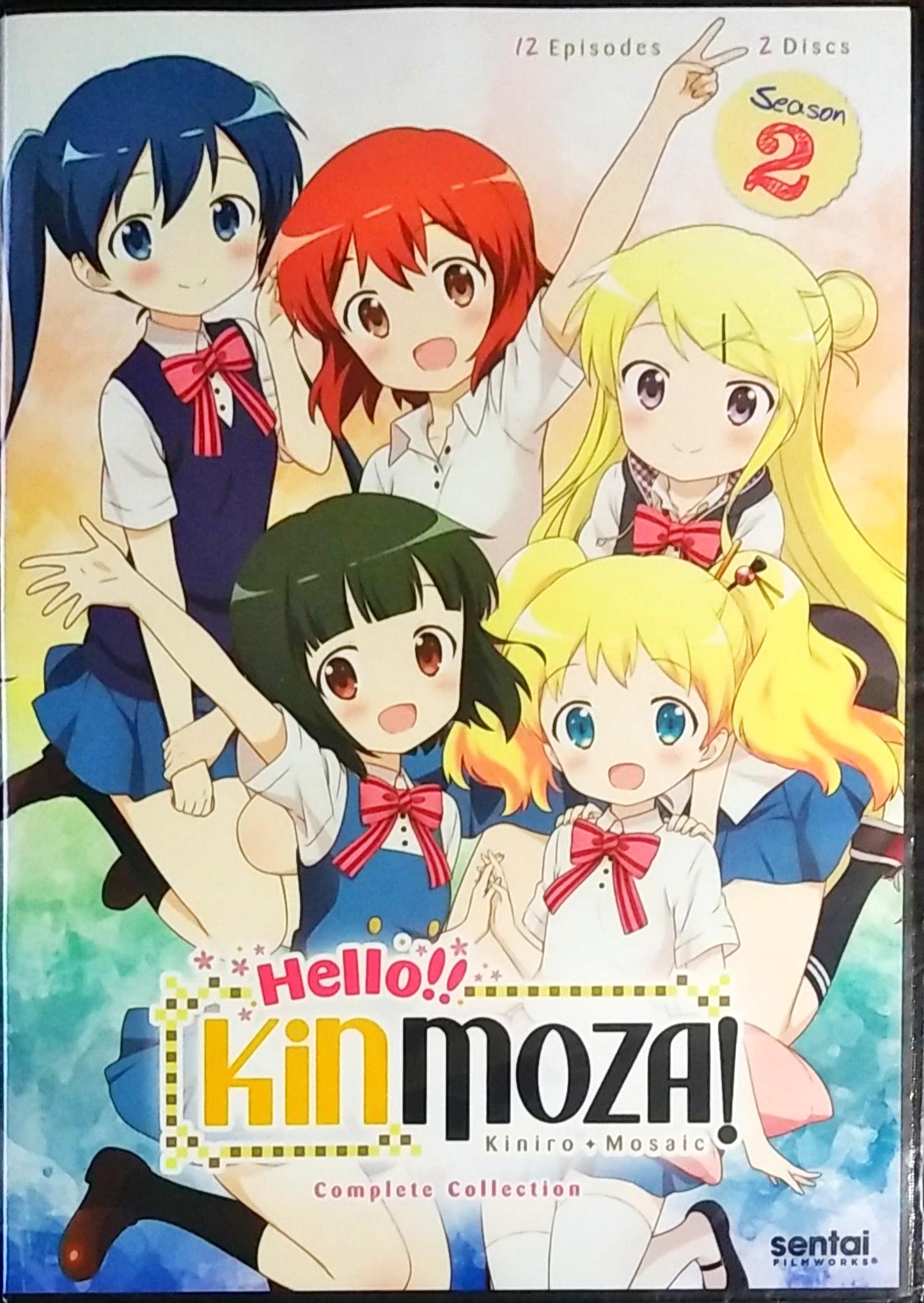 Collapsible content
NEXT DAY POSTAGE

We typically get our items to the USPS office by the next business day if
not the same day. No long wait here before your order start heading your way.
The exception to this rule is our Custom Print to Order products which take
about a week before being sent out. Normally our t-shirts, you can tell your
looking at a print to order item by the large Customize button near the
checkout button.
SAFE SHIPPING

Keychains are normally wrap with bubble wrap and sent out in a standard envelope.
Large orders of keychains may be package differently. For free United States
shipping we send these by first class mail.

Our DVDs and Blu-rays are sent in padded envelopes or if to big/much we will
send them in a box with padding. For free United States shipping we send these
by Media Mail.