Regular price
Sale price
$9.99 USD
Unit price
per
Sale
Sold out
3 Episodes on 1 Disk. Japanese Audio. English Subtitles. TV-14
There's a Reason They Call It That Awkward Age ... (But It's Awkward To Talk About)
Just as Tsubomi is getting ready to start the fifth grade, everything she knew about her life suddenly start to change. Not only has her mother just told her that she's about to become a big sister, but Tsubomi's been starting to feel a little strange herself and it seems that there's a lot more to growing up than she thought! Unfortunately, people's bodies don't come with a owner manual, so Tsubomi will have to rely on advice from her friends at school and most of them don't know anymore then she does. (Some of them are even BOYS!) Fortunately, there's that mysterious new transfer student, Saya, who seems to be a bit more knowledgeable, and with some help from Mom, Tsubomi just might make it thought adolescence unscathed in NAIGHO NO TSUBOMI!
Share
View full details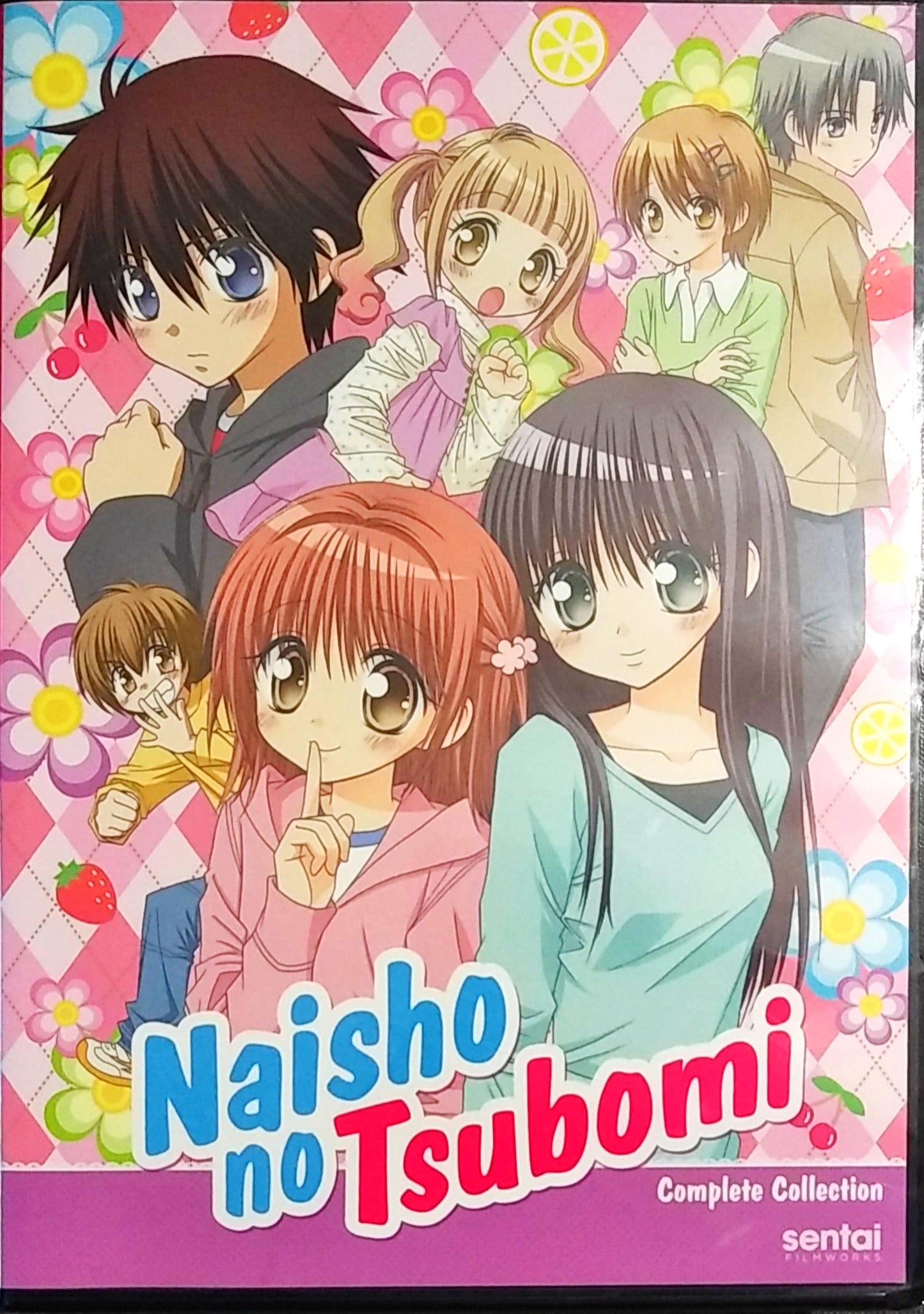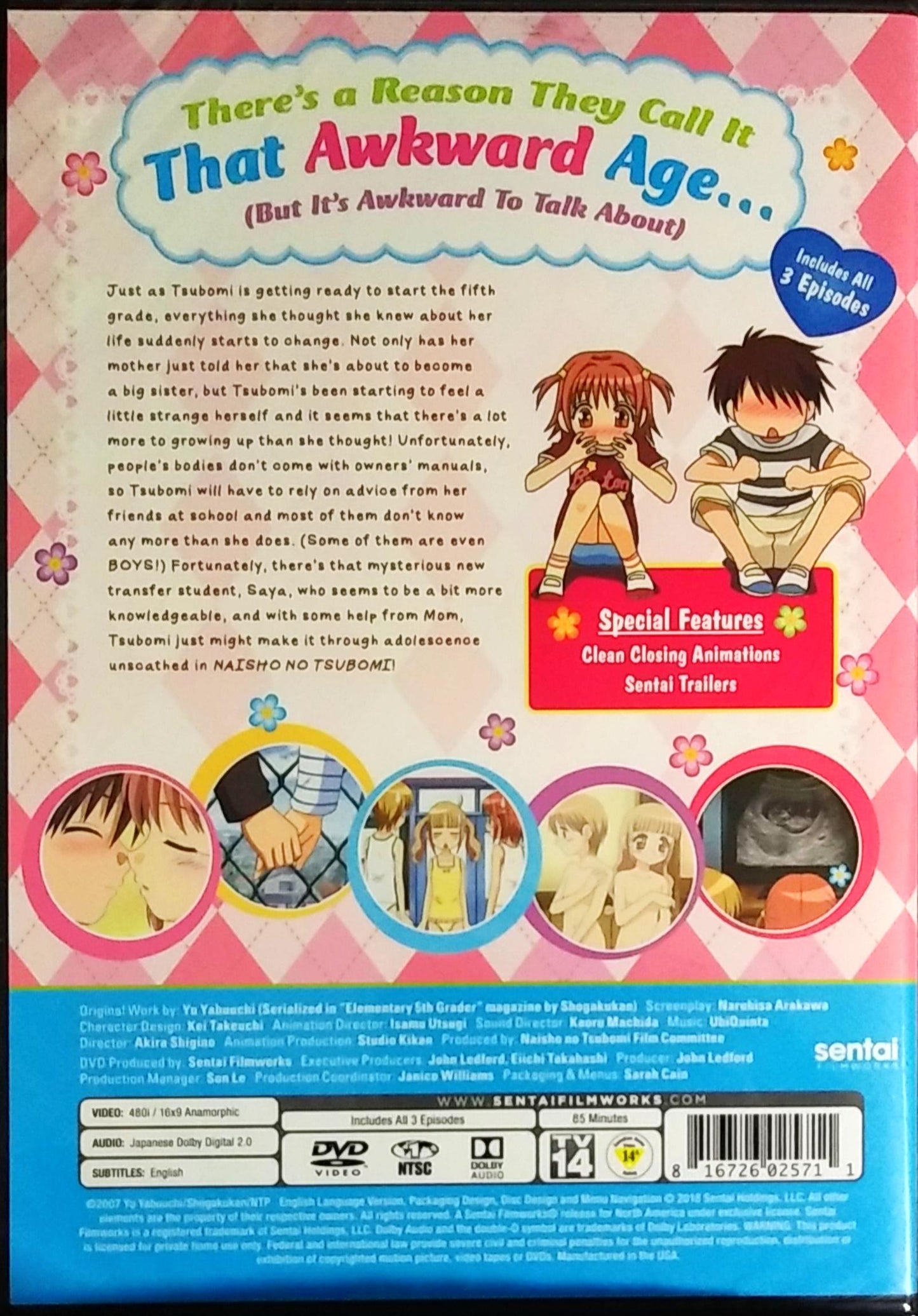 Collapsible content
NEXT DAY POSTAGE

We typically get our items to the USPS office by the next business day if
not the same day. No long wait here before your order start heading your way.
The exception to this rule is our Custom Print to Order products which take
about a week before being sent out. Normally our t-shirts, you can tell your
looking at a print to order item by the large Customize button near the
checkout button.
SAFE SHIPPING

Keychains are normally wrap with bubble wrap and sent out in a standard envelope.
Large orders of keychains may be package differently. For free United States
shipping we send these by first class mail.

Our DVDs and Blu-rays are sent in padded envelopes or if to big/much we will
send them in a box with padding. For free United States shipping we send these
by Media Mail.