Regular price
Sale price
$13.95 USD
Unit price
per
Sale
Sold out
13 Episodes on 3 Disks. English / Japanese Audio. English Subtitles. TV-14
Long ago, in an age when the cosmos was still known as Chaos, the world was split into two planets, forming the West and East Stars.
After years of war and strife, the Western Star has finally become united under a single king, the legendary Arthur. But conflict still threatens to consume all until hope arises in a vision: a vision of a champion who could save the futures of both worlds. Setting forth on a dangerous journey, Joan d'Arc must travel from the West world to the East, seeking the man she believes can use the devices of the great Leonardo Da Vinci and become their savior. But will Nobunaga Oda be the kind of man they are expecting? Will history's greatest heroes find themselves choosing not a liberator, but a destroyer? Or is Nobunaga's role that of the Fool from a deck of Tarot, the wild card whose purpose is to invoke change, no matter what the cost? Expect the unexpected as super-technology and giant robots collide with samurai warriors, and a pantheon of characters drawn from across history wage the ultimate battle against the forces of chaos in NOBUNAGA THE FOOL!
Share
View full details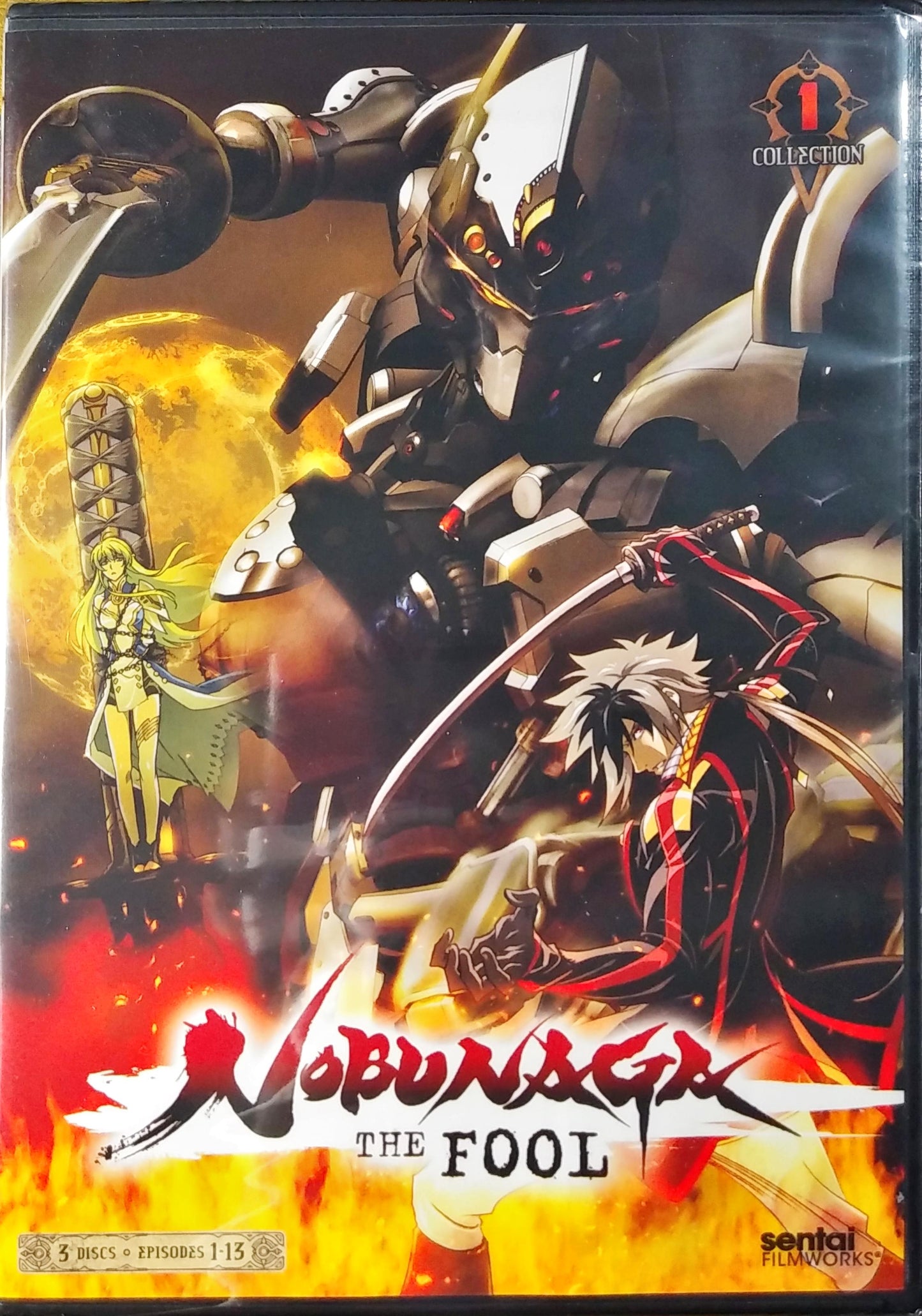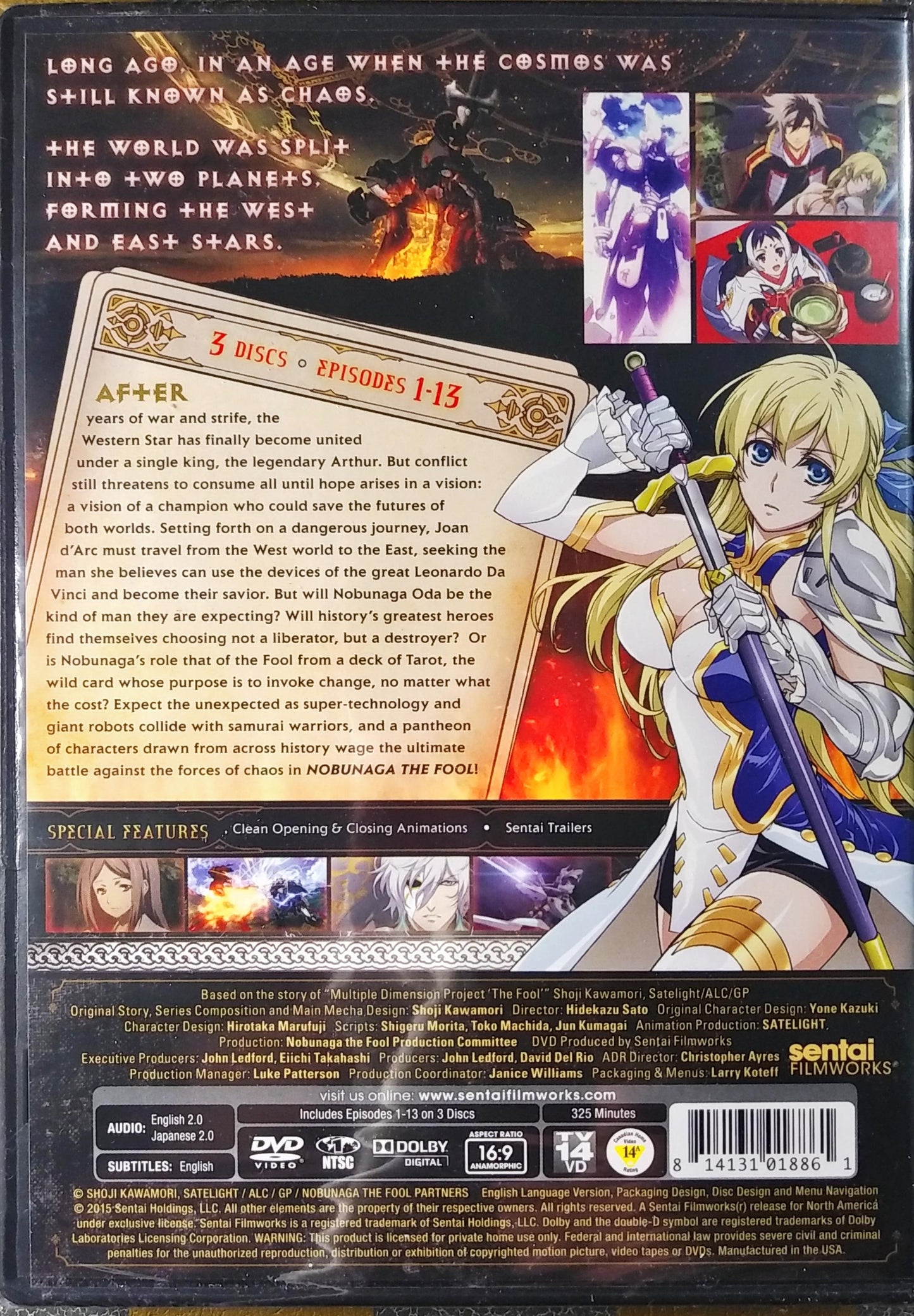 Collapsible content
NEXT DAY POSTAGE

We typically get our items to the USPS office by the next business day if
not the same day. No long wait here before your order start heading your way.
The exception to this rule is our Custom Print to Order products which take
about a week before being sent out. Normally our t-shirts, you can tell your
looking at a print to order item by the large Customize button near the
checkout button.
SAFE SHIPPING

Keychains are normally wrap with bubble wrap and sent out in a standard envelope.
Large orders of keychains may be package differently. For free United States
shipping we send these by first class mail.

Our DVDs and Blu-rays are sent in padded envelopes or if to big/much we will
send them in a box with padding. For free United States shipping we send these
by Media Mail.