Regular price
Sale price
$18.95 USD
Unit price
per
Sale
Sold out
12 Episodes + OVA on 2 Disks for Blu-ray. Japanese Audio. English Subtitles. TV-14
When you're more than just friends, but not quite a couple ...
Where do you go from there?
Everyone has a close circle of friends, but within that circle some are closer than others. In fact, some friends get a little too close, and the line between friends and more than friends gets blurry fast. Such is the relationship between Io and Tsumiki. Tall, easy-going Io is seemingly oblivious to short-tempered and short-statured Tsukimi's affections. But despite his cluelessness, at times he's almost too affectionate to handle! To add to the confusion, their prankster friends Mayoi and Sakaki cause them trouble at every turn. Then there's Hime, the fifth member of the gang, who's too busy with her head in the clouds. With nowhere to turn, it's up to Tsumiki to figure out if her friendship with Io is something more, but will she feel the sting of rejection, or something much sweeter? Love or something like it is in the air in PLACE TO PLACE!
Share
View full details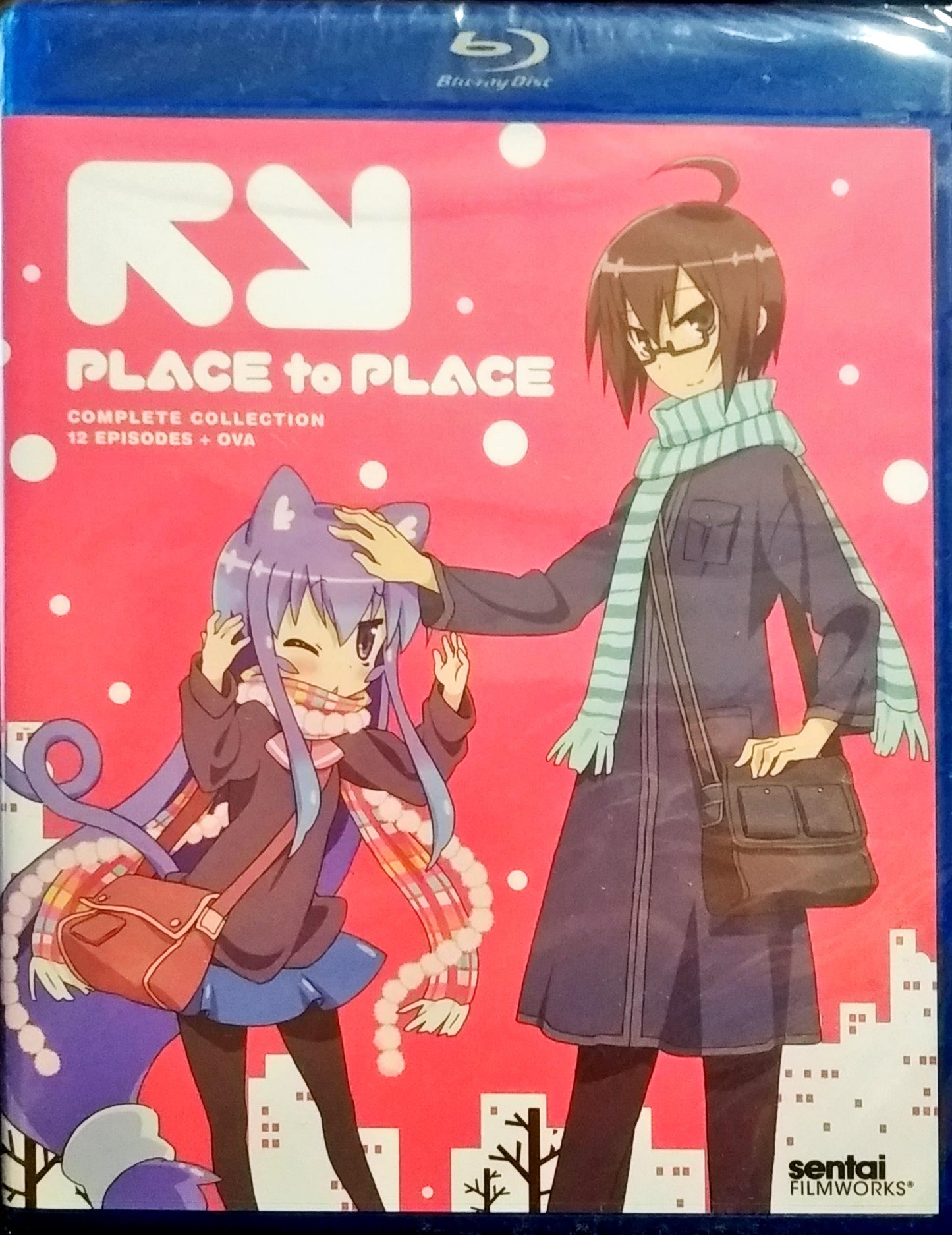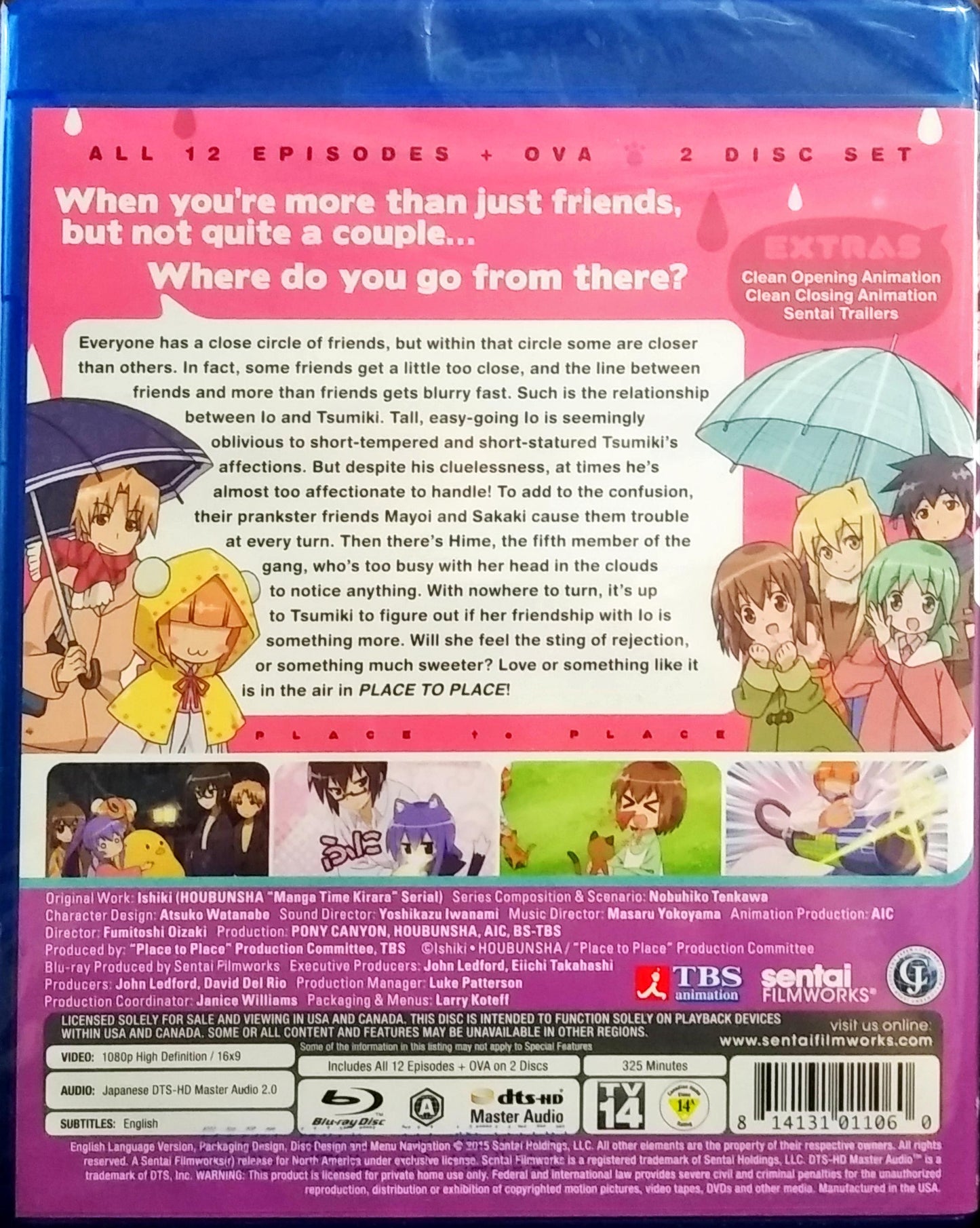 Collapsible content
NEXT DAY POSTAGE

We typically get our items to the USPS office by the next business day if
not the same day. No long wait here before your order start heading your way.
The exception to this rule is our Custom Print to Order products which take
about a week before being sent out. Normally our t-shirts, you can tell your
looking at a print to order item by the large Customize button near the
checkout button.
SAFE SHIPPING

Keychains are normally wrap with bubble wrap and sent out in a standard envelope.
Large orders of keychains may be package differently. For free United States
shipping we send these by first class mail.

Our DVDs and Blu-rays are sent in padded envelopes or if to big/much we will
send them in a box with padding. For free United States shipping we send these
by Media Mail.