Regular price
Sale price
$11.95 USD
Unit price
per
Sale
Sold out
12 Episodes on 3 Disks. Japanese Audio. English Subtitles. TV-14
Hero. Villain. Warrior. It Doesn't Matter What You Call Him... Just Don't Get In His Way!
You don't have to be a psychic to know that Hyobu Kyosuke is trouble waiting to happen. But having psychic powers of your own may be your only chance if to want to stand against him. One of the most powerful espers on the planet. Hyabu's incredible range of abilities extend as far as controlling his own aging process, and the potential strength of all his talents combined is so terrifying that he wears a device that limits their use except in cases of extreme emergency. The time is coming, however, when Hyobu will need to unleash everything he has. Because sometimes it takes a villain to do what heroes can't, and as the leader of the secret organization P.A.N.D.R.A., Hyobu's dedicated his life to fighting those who would entrap, enslave, or kill anyone with psychic powers. Now P.A.N.D.R.A. itself is in danger and, to combat that deadly threat, the gloves and limiter are coming off! The dark side of the world of PSYCHIC SQUAD is unveiled in an incredible new series, where the lines between good and the bad cease to exist and only goal is survival in UNLIMITED PSYCHIC SQUAD!

Share
View full details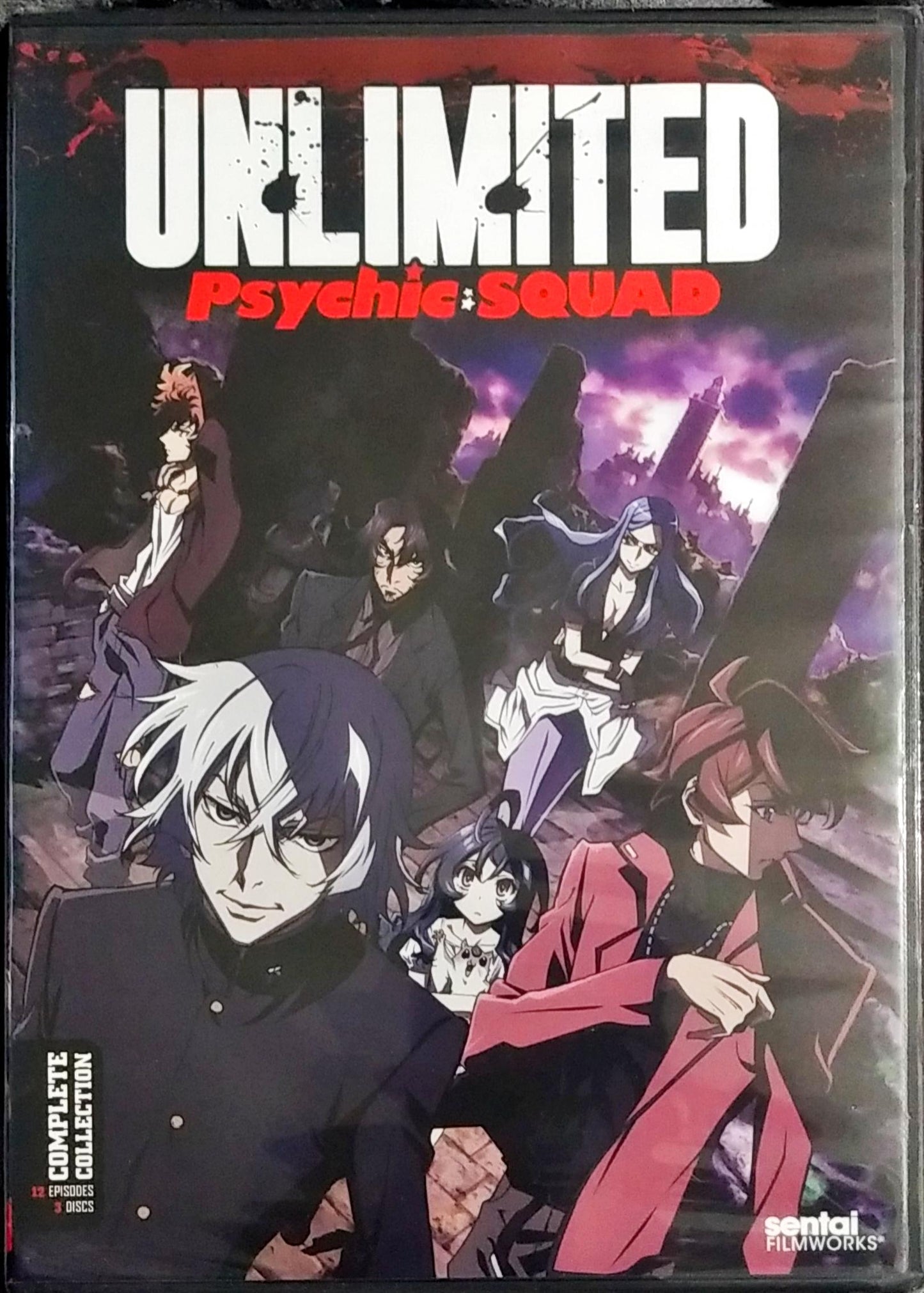 Collapsible content
NEXT DAY POSTAGE

We typically get our items to the USPS office by the next business day if
not the same day. No long wait here before your order start heading your way.
The exception to this rule is our Custom Print to Order products which take
about a week before being sent out. Normally our t-shirts, you can tell your
looking at a print to order item by the large Customize button near the
checkout button.
SAFE SHIPPING

Keychains are normally wrap with bubble wrap and sent out in a standard envelope.
Large orders of keychains may be package differently. For free United States
shipping we send these by first class mail.

Our DVDs and Blu-rays are sent in padded envelopes or if to big/much we will
send them in a box with padding. For free United States shipping we send these
by Media Mail.