Regular price
Sale price
$13.95 USD
Unit price
per
Sale
Sold out
12 Episodes on 3 Disks. English/Japanese Audio. English Subtitles. TV-MA
With Great Power Comes Great Responsibility ... But Who's Responsible for What When Those Powers are Stolen?
Having the incredible powers that come with being a Minimum Holder can be a huge advantage to a private detective firm like Hamatora, but who can anyone stop someone who can both come back from the dead AND steal your powers at the same time? That's the problem that now confronts Murasaki and Hajime, and it's made even more vexing by the fact that the team's founer, Nice, may be dead as well. But while it may or may not have been Nice, Art is definitely killing himself for more than just Art's sake and his goal seem to be to gather as many stolen powers as he can in order to rival Nice's ability. However, the strength of a power isn't all that matters, and a lesser ability can triumph over a greater one if used correctly. It's Rock-Paper-Scissors but with super powers as Minimum Holder takes on Minimum Holder in Re: ... HAMATORA!
Share
View full details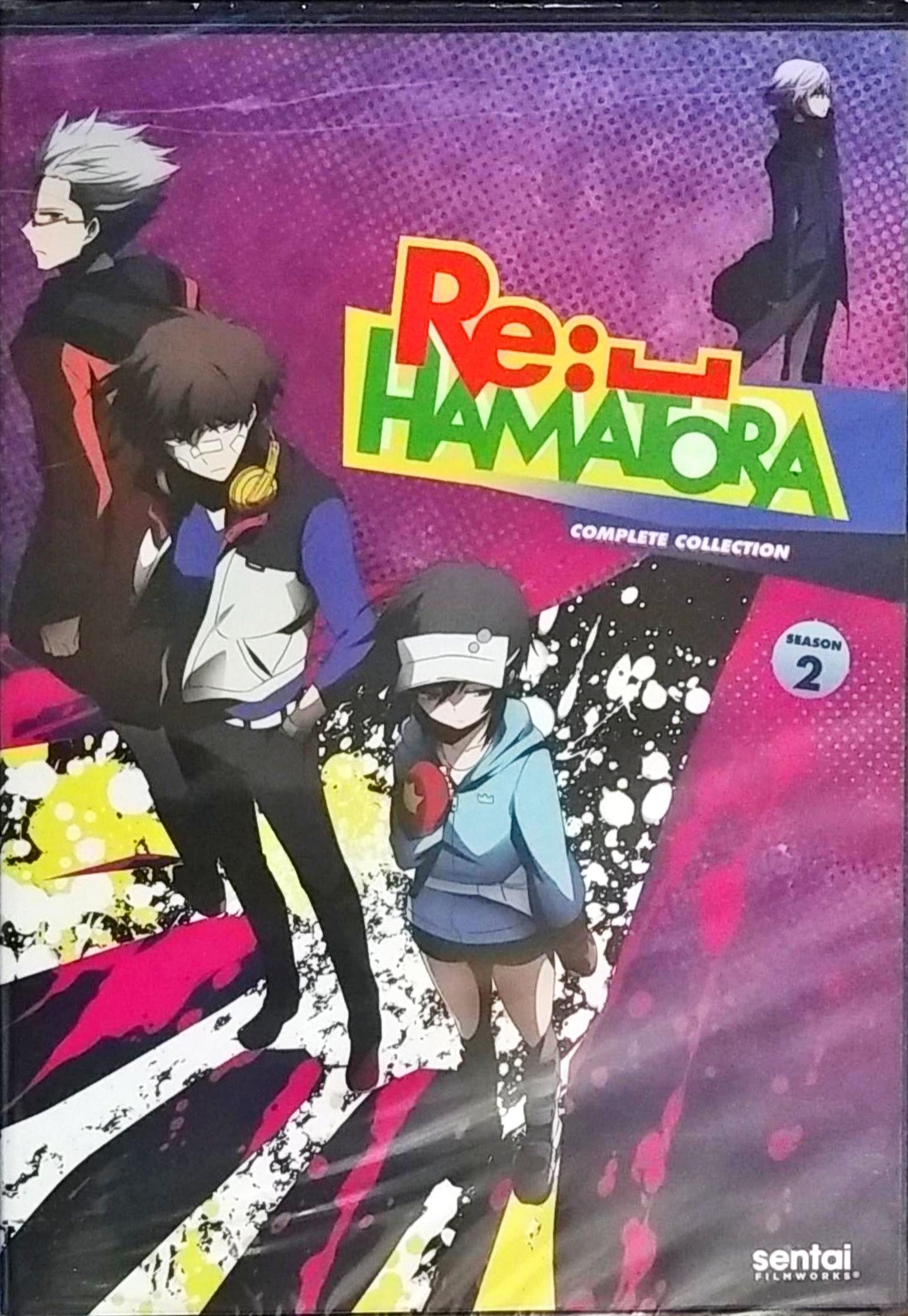 Collapsible content
NEXT DAY POSTAGE

We typically get our items to the USPS office by the next business day if
not the same day. No long wait here before your order start heading your way.
The exception to this rule is our Custom Print to Order products which take
about a week before being sent out. Normally our t-shirts, you can tell your
looking at a print to order item by the large Customize button near the
checkout button.
SAFE SHIPPING

Keychains are normally wrap with bubble wrap and sent out in a standard envelope.
Large orders of keychains may be package differently. For free United States
shipping we send these by first class mail.

Our DVDs and Blu-rays are sent in padded envelopes or if to big/much we will
send them in a box with padding. For free United States shipping we send these
by Media Mail.