Regular price
Sale price
$11.95 USD
Unit price
per
Sale
Sold out
12 Episodes + OVAs on 3 Disks. Japanese Audio. English Subtitles. TV-14
If You're Looking For Friendship Of The Highest Caliber ... You Can't Afford To Be Gun-Shy!

Momoko's family moves a lot, so she's always "that new girl" and the schools she's attended have all blurred together. Until her first day at Aogiri High, that is, where she's rescued by an armed vigilante, assaulted by a platypus and coerced into joining a secret organization of gun-toting female commandos. Okay, maybe that last one is really just the school's survival club, but the platypus is real and so are the extremes that club president Miou is willing to execute to recruit Momoko. Can uber-jaded Momoko's body armor-clad heart resist the charms of a girl who's all too ready to whip out her twin Desert Eagles in defense of another girl's virtue? Especially when it turns out that Momoko has her own talent for air pistols and senseless violence? Their course is locked and the odds are loaded as the rest of the club joins in the firefight in Sabagebu! -Survival Game Club!
Share
View full details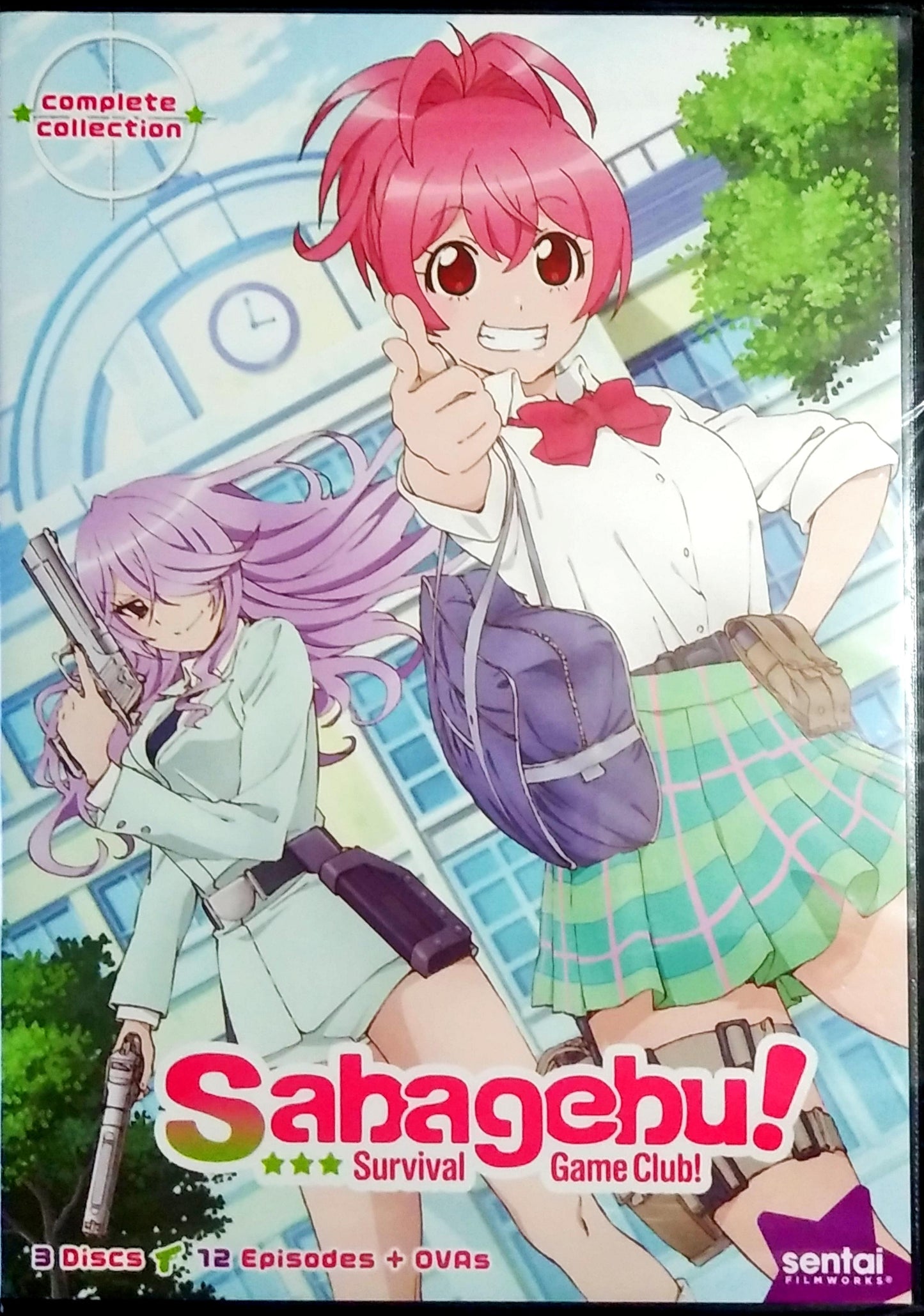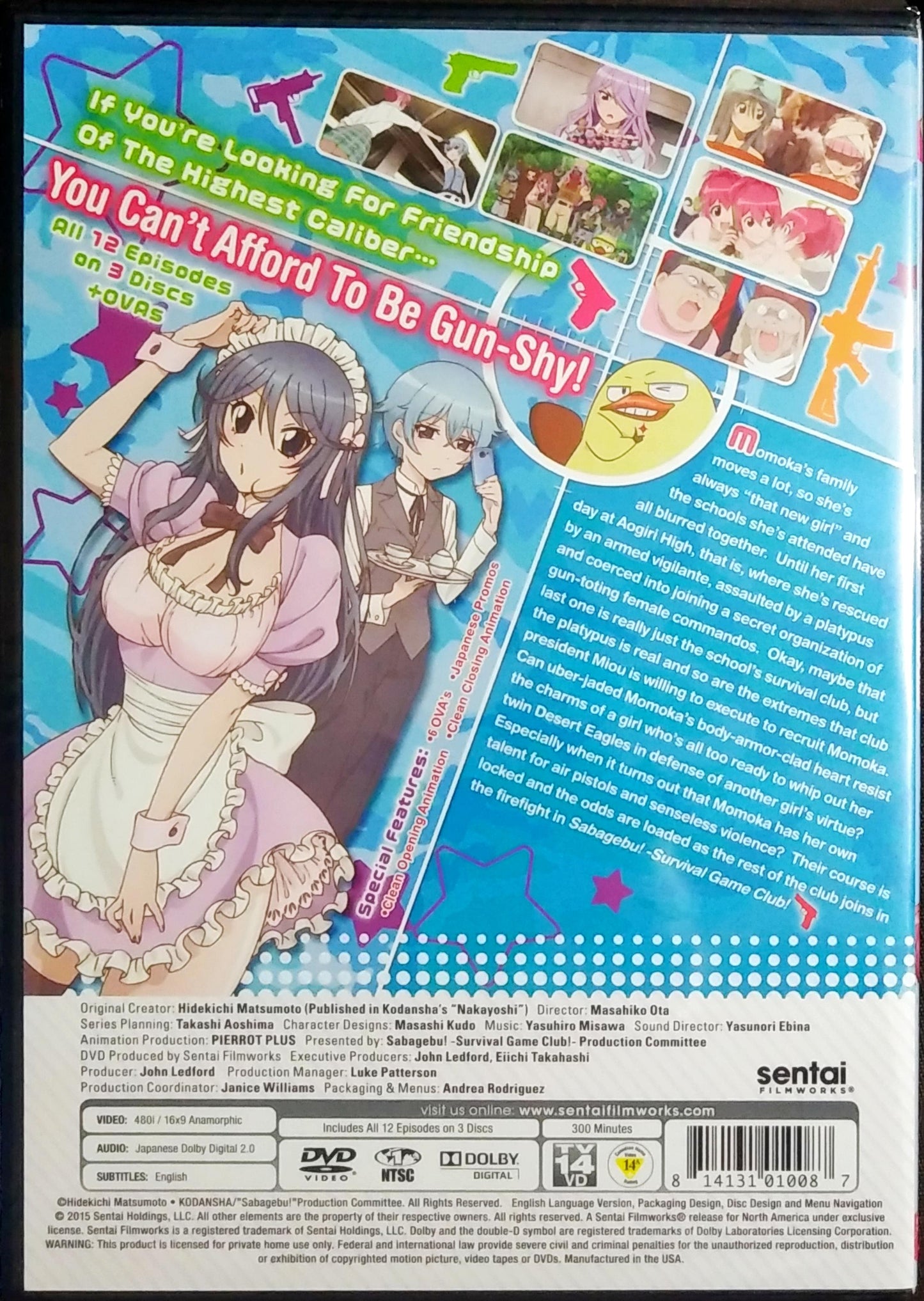 Collapsible content
NEXT DAY POSTAGE

We typically get our items to the USPS office by the next business day if
not the same day. No long wait here before your order start heading your way.
The exception to this rule is our Custom Print to Order products which take
about a week before being sent out. Normally our t-shirts, you can tell your
looking at a print to order item by the large Customize button near the
checkout button.
SAFE SHIPPING

Keychains are normally wrap with bubble wrap and sent out in a standard envelope.
Large orders of keychains may be package differently. For free United States
shipping we send these by first class mail.

Our DVDs and Blu-rays are sent in padded envelopes or if to big/much we will
send them in a box with padding. For free United States shipping we send these
by Media Mail.