Regular price
Sale price
$21.95 USD
Unit price
per
Sale
Sold out
12 Episodes on 2 Disks. English/Japanese Audio. English Subtitles. TV-14

They're not staying late after school ...

Why would anyone form a School Living Club? Could four girls, their advisor, and a puppy really love their school so much that they'd want to live in it? Or is there another reason, something that lurks behind the facade of their comfortable existence? Something that waits outside their school's doors. Something that has already robbed one girl of her sanity? While the other try to come to grips with a dark new reality, the rest of the world falls to ruin at the hands of a ravenous force, and insanity may be the last home for survival. Shocks , heartbreak and stunning revelations await as the twisted tale unfolds in SCHOOL-LIVE!
Share
View full details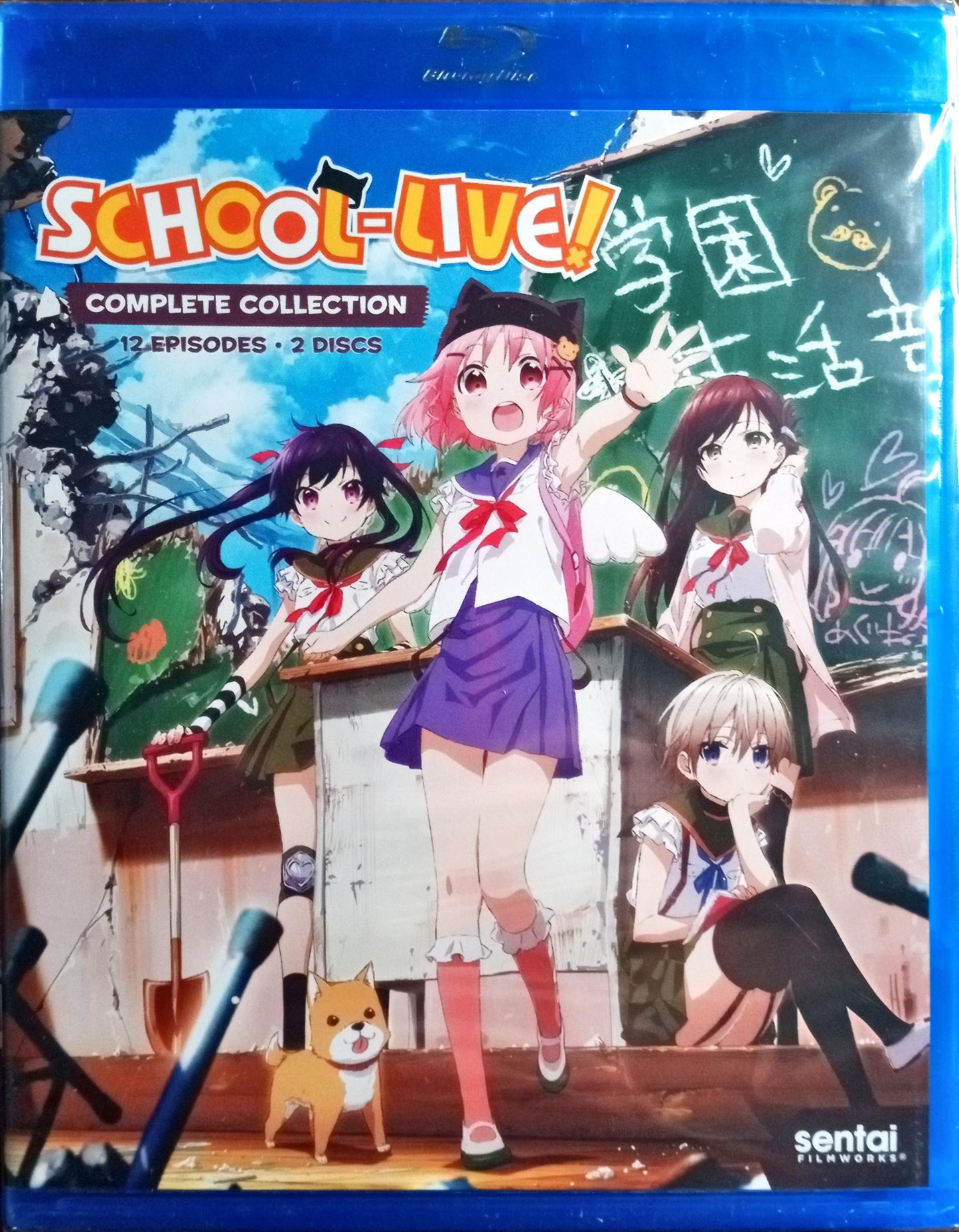 Collapsible content
NEXT DAY POSTAGE

We typically get our items to the USPS office by the next business day if
not the same day. No long wait here before your order start heading your way.
The exception to this rule is our Custom Print to Order products which take
about a week before being sent out. Normally our t-shirts, you can tell your
looking at a print to order item by the large Customize button near the
checkout button.
SAFE SHIPPING

Keychains are normally wrap with bubble wrap and sent out in a standard envelope.
Large orders of keychains may be package differently. For free United States
shipping we send these by first class mail.

Our DVDs and Blu-rays are sent in padded envelopes or if to big/much we will
send them in a box with padding. For free United States shipping we send these
by Media Mail.