Regular price
Sale price
$9.95 USD
Unit price
per
Sale
Sold out
14 Episode shorts on 2 Disks. Japanese Audio. English Subtitles. TV-14
The Secret To Knowing Where You Belong ... Is to Discover Who You Really Want to Be.
Even though her ridiculously wealthy family tries to give her everything, it's not until the sheltered Wakaba Kohashi fails to get into an upscale school that she finds what she really needed: a group of friends who want to know the real her, and not her status. Her new school mates may not be up to date on haute couture, but Wakaba is enthralled by their knowledge about the outside world, including the flashy "gyaru" fashion. Soon, Wakaba is helping (or TRYING to help) her newfound friends with their newfound high school girl problems. From helping innocent Moeko though gymnastics, standing in for Nao in a beauty contest, and inadvertently helping Mao act like a rich girl, to simply enjoying the joys of girl talk and sharing ice cream, there's a whole new world of everyday wonders waiting to be discovered in WAKABA*GIRL!
Share
View full details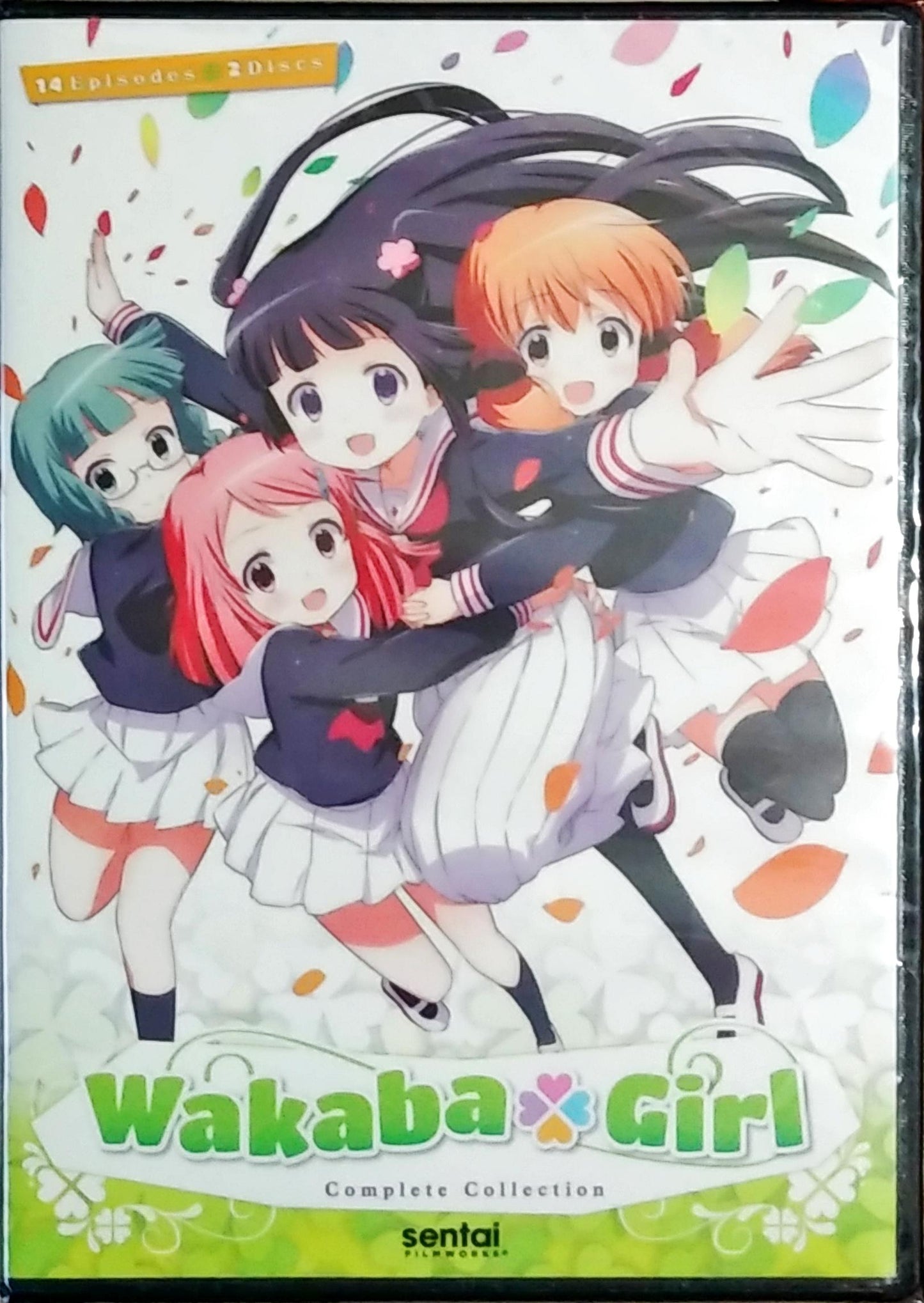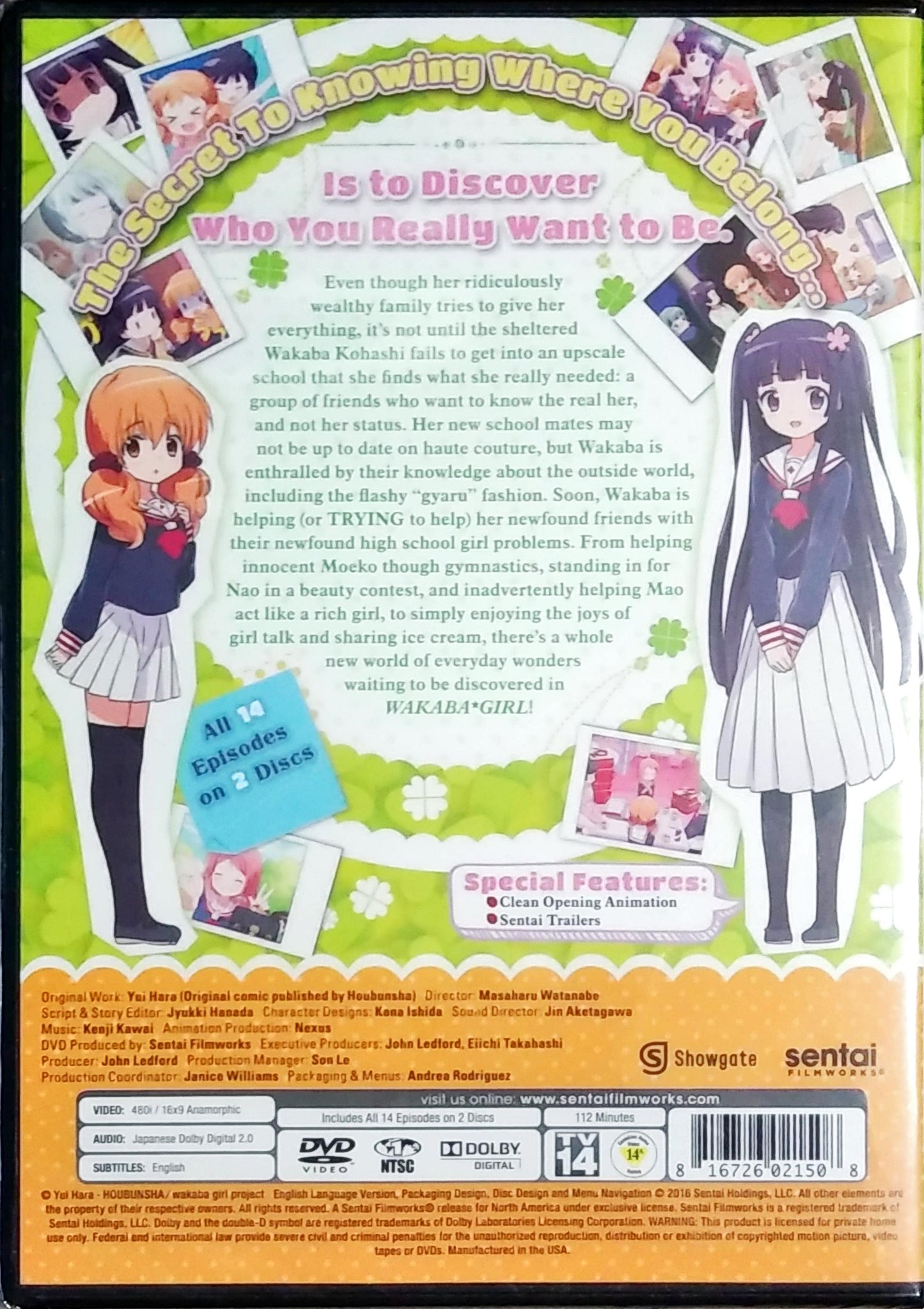 Collapsible content
NEXT DAY POSTAGE

We typically get our items to the USPS office by the next business day if
not the same day. No long wait here before your order start heading your way.
The exception to this rule is our Custom Print to Order products which take
about a week before being sent out. Normally our t-shirts, you can tell your
looking at a print to order item by the large Customize button near the
checkout button.
SAFE SHIPPING

Keychains are normally wrap with bubble wrap and sent out in a standard envelope.
Large orders of keychains may be package differently. For free United States
shipping we send these by first class mail.

Our DVDs and Blu-rays are sent in padded envelopes or if to big/much we will
send them in a box with padding. For free United States shipping we send these
by Media Mail.