Regular price
Sale price
$9.95 USD
Unit price
per
Sale
Sold out
13 Episodes on 3 Disks. English / Japanese Audio. English Subtitles. TV-PG
Some Girl Bands Skyrocket to Fame ... Others Literally Have to Use a Rocket
Dr. Susumu Tsukumo isn't your typical mad scientist. First, he's only 14 years old, and second, he's firmly convinced that the moon landings never happened. He intends to fix that, however, just as soon as he can find some human guinea pigs to test out his highly-unorthodox, but environmentally-friendly, methods for getting people into space without using fossil fuels. He has one problem: where do you find someone who's crazy enough to let a kid launch them into orbit? Enter Michael Hanagata, manager of MIX JUICE, a struggling girl band that's so desperate for a break that they'll do just about anything to be seen. Do they really mean… anything? Get ready to blast off with former child-star Sakura, tough-as-nails rocker Yuri, construction worker Himawari, and folk singer Ayame as they attempt to go from the Earth to the Moon with a little WANDABA STYLE!
Share
View full details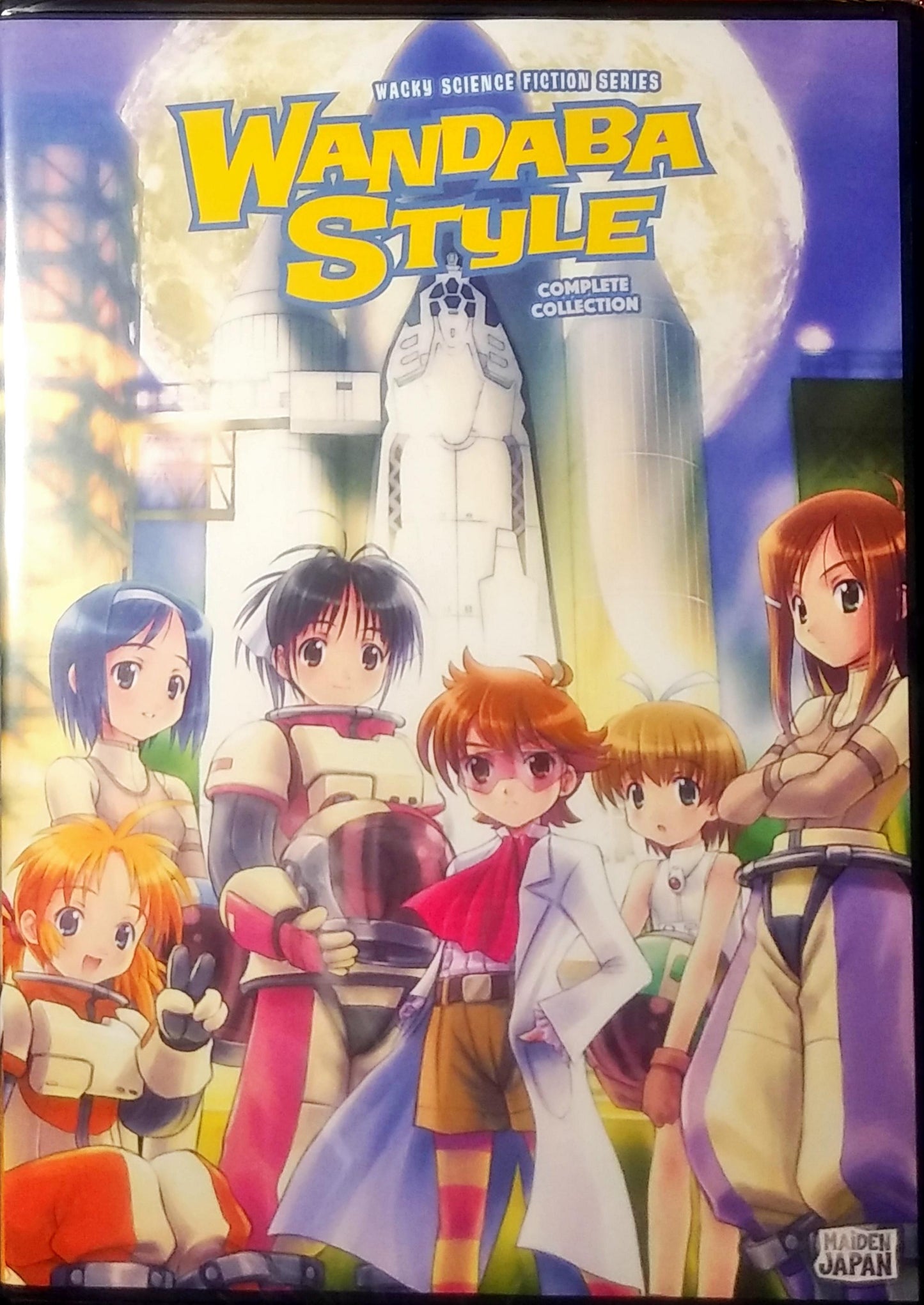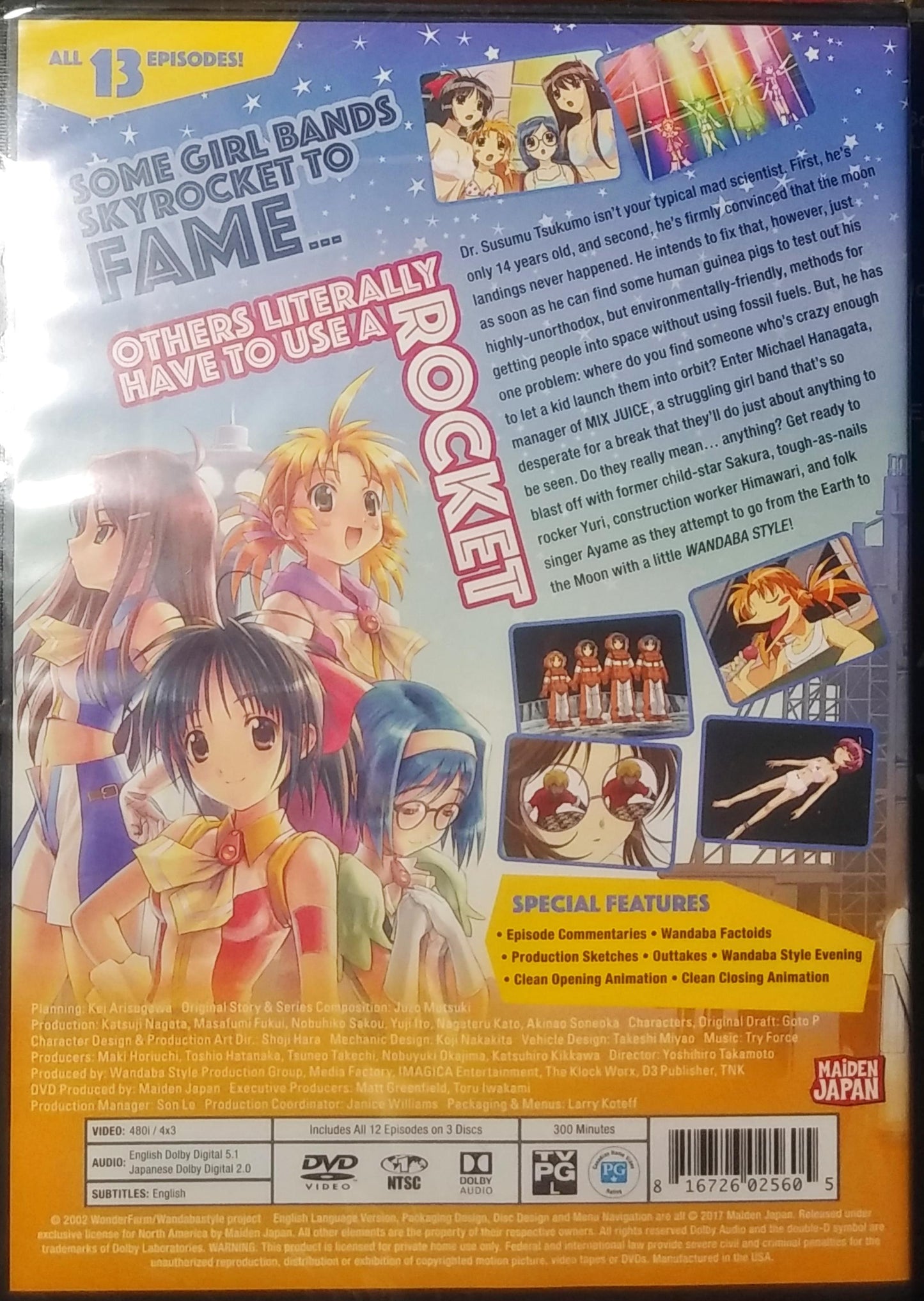 Collapsible content
NEXT DAY POSTAGE

We typically get our items to the USPS office by the next business day if
not the same day. No long wait here before your order start heading your way.
The exception to this rule is our Custom Print to Order products which take
about a week before being sent out. Normally our t-shirts, you can tell your
looking at a print to order item by the large Customize button near the
checkout button.
SAFE SHIPPING

Keychains are normally wrap with bubble wrap and sent out in a standard envelope.
Large orders of keychains may be package differently. For free United States
shipping we send these by first class mail.

Our DVDs and Blu-rays are sent in padded envelopes or if to big/much we will
send them in a box with padding. For free United States shipping we send these
by Media Mail.