Regular price
Sale price
$11.45 USD
Unit price
per
Sale
Sold out
12 Episodes on 2 Disks for DVD. Japanese Audio. English Subtitles. TV-14
Wishing Upon A Falling Star Is Easy ...
Finding It Requires A Lot More Work!
When Subaru goes to her local observatory to prepare for an upcoming meteor shower, she ends up seeing far more of the stars than she expected. Instead of a simulated viewing of astronomical phenomena, she gets recruited to take part in a fantastic adventure with a mysterious young man, a bizarre alien creature, and a group of girls dressed in cute, magical garb. Together with the other girls (who are suddenly and strangely members of Subaru's school) Subaru becomes part of a clandestine effort to retrieve fragments of an alien spaceship! However, the fragments are being scattered all over the universe. Time is limited, and the girls face a nemesis who is seeking to gather all the parts for himself! The space race is on, and the sky is no longer the limit as the legendary animation studio GAINAX sets Subaru's eyes on the starts in WISH UPON THE PLEIADES!
Share
View full details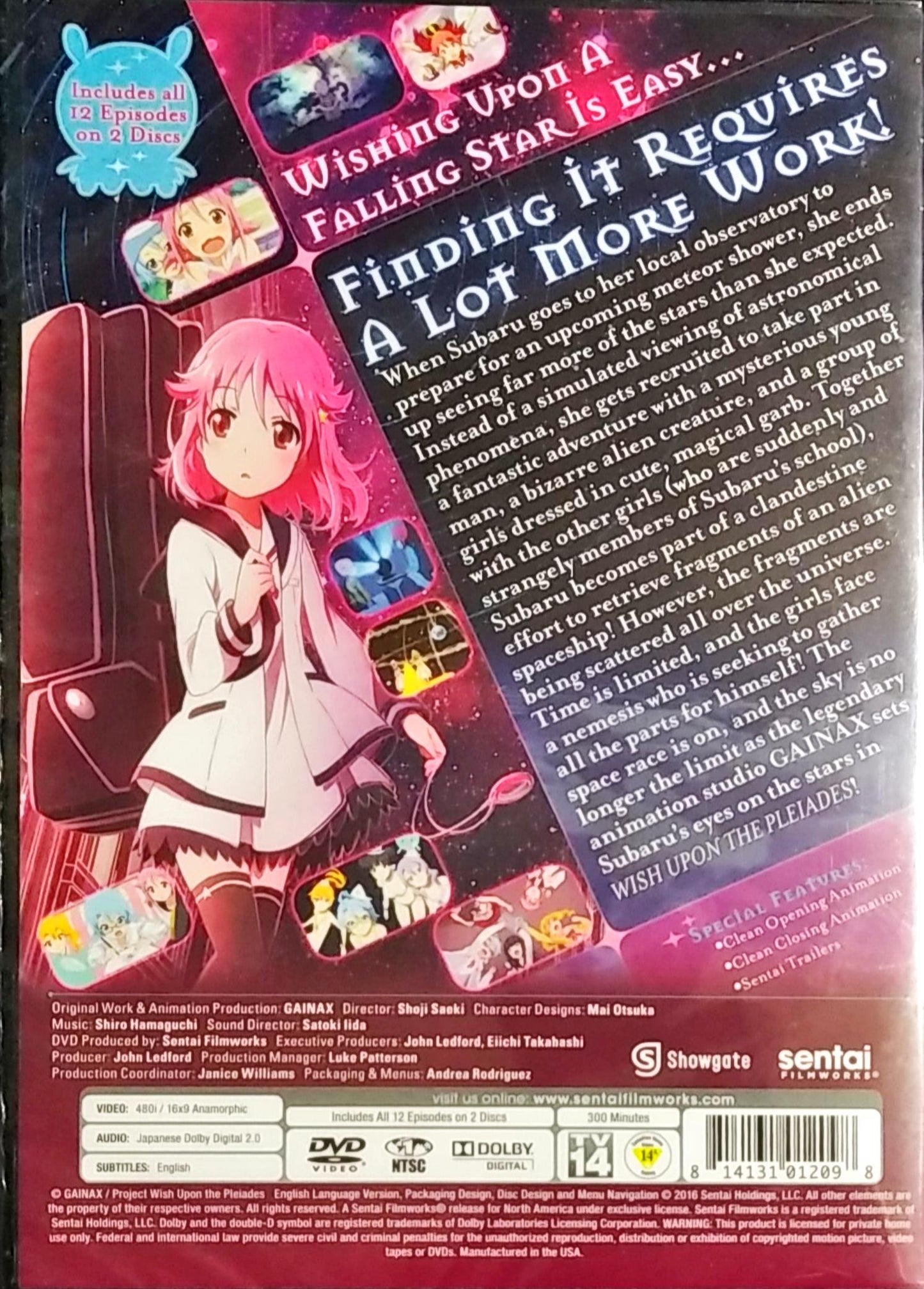 Collapsible content
NEXT DAY POSTAGE

We typically get our items to the USPS office by the next business day if
not the same day. No long wait here before your order start heading your way.
The exception to this rule is our Custom Print to Order products which take
about a week before being sent out. Normally our t-shirts, you can tell your
looking at a print to order item by the large Customize button near the
checkout button.
SAFE SHIPPING

Keychains are normally wrap with bubble wrap and sent out in a standard envelope.
Large orders of keychains may be package differently. For free United States
shipping we send these by first class mail.

Our DVDs and Blu-rays are sent in padded envelopes or if to big/much we will
send them in a box with padding. For free United States shipping we send these
by Media Mail.